I'm gonna be honest with you guys, when it comes to doing my hair, I'm as lazy as they come. I never want to style my hair and 9 times out of 10, I get frustrated with it, throw it up in a messy bun, and call it a day. So with all of that being said, I'm not too fond of my hair. Since I hate styling it, it's pretty much just...there. When I do try and do things with it, like curling it for instance, it will fall flat before I'm even finished with the rest of my head. Talk about being discouraged! So usually I leave it in it's natural state (a wave/curl hybrid), straighten it, or go with the messy bun cop out. All the while, I'm craving sexy, voluminous curls.
Well I'm pleased to inform you all, that that has all changed. I was recently sent a curling iron that has made my WANT to do my hair: the
Verge By One Curl Styx
. I love the curls it gives my hair and I've been using it almost every day since I got it.
Verge Curl Styx are a relatively new product in the hair tool market, but what makes it so unique is the fact that not only is this your ordinary curling wand, it's actually THREE curling wands in ONE. It comes with 3 different sized barrels, each giving you a different type of curl and accommodating to every hair length.
***This review is titled Part 1 because following this post, I will be posting a Wavy Hair Tutorial using this curling iron, which will be Part 2. If you're interested in seeing that, stay tuned.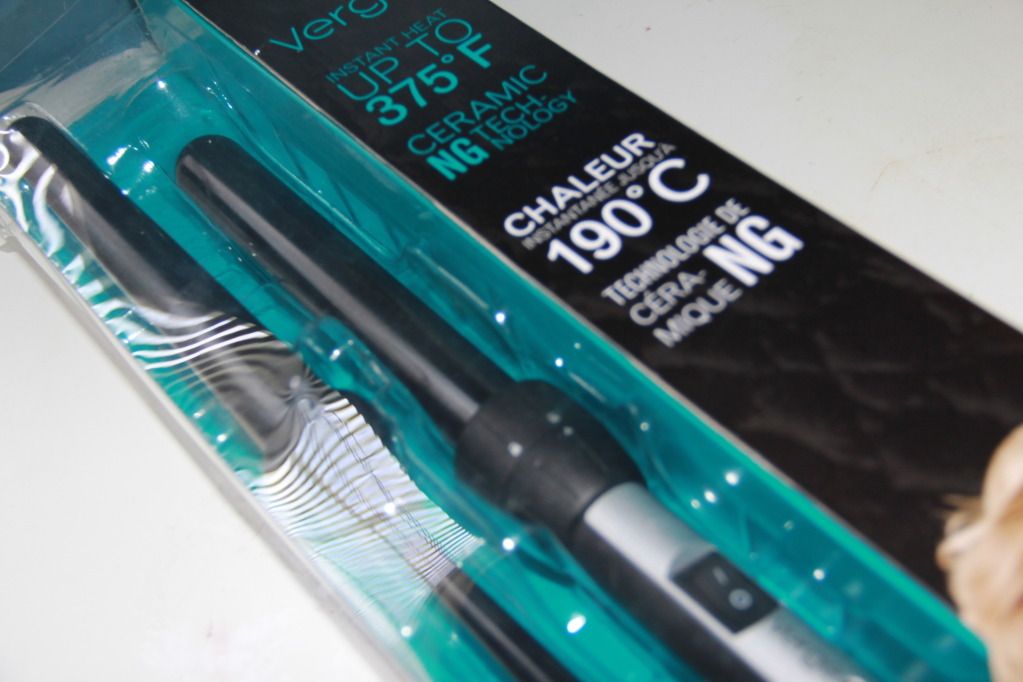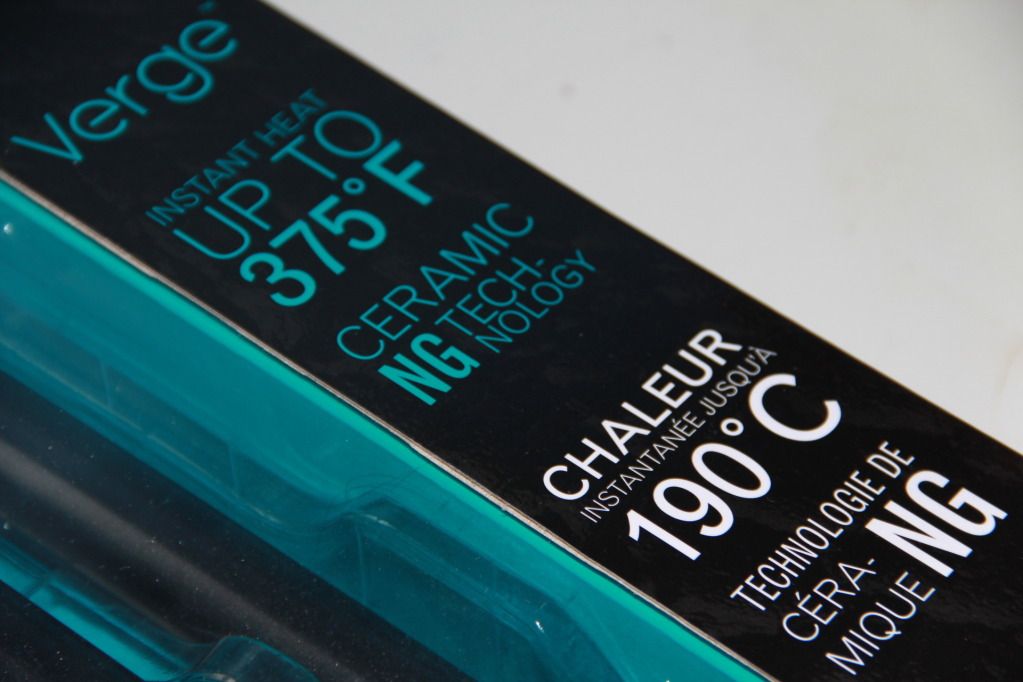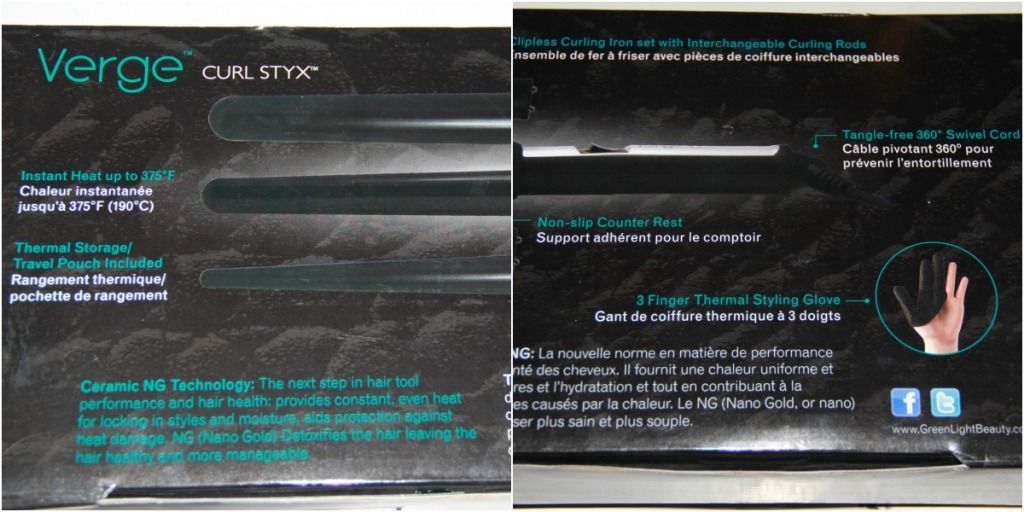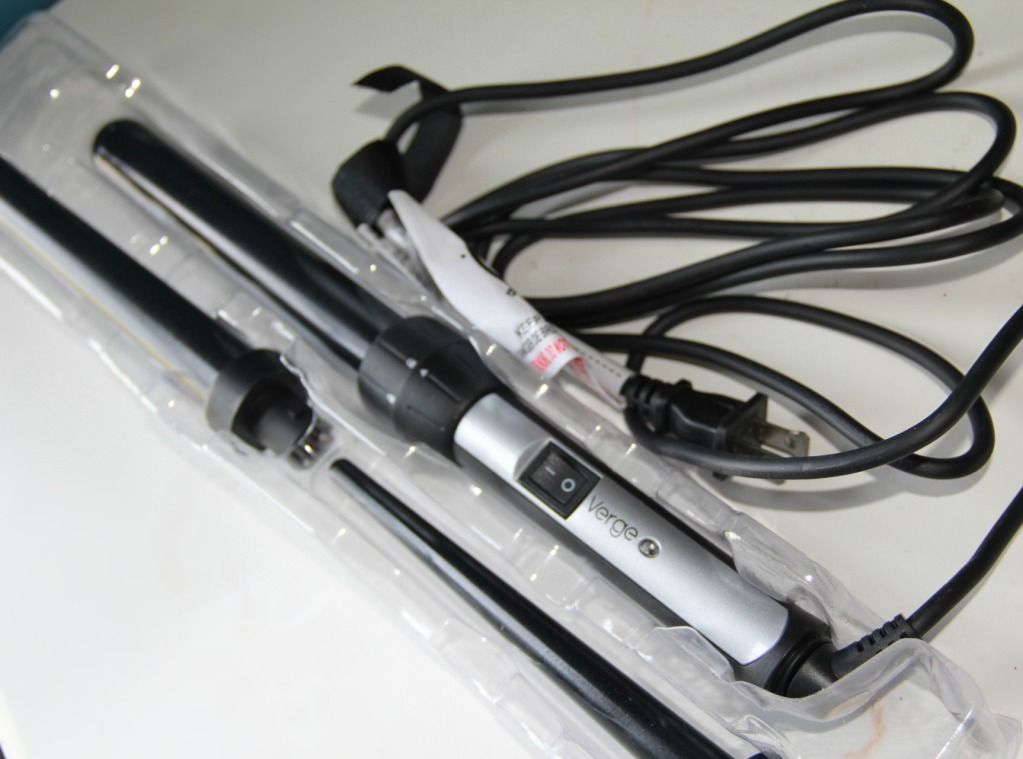 Keep reading to see the review and more photos!
According to Folica.com, Verge by One Curl Styx is a clip-less curling iron featuring 3 easy to change barrels in differing sizes and high quality ceramic nano-gold technology. Interchangeable curling rods allows you to achieve multiple styles all with one simple, easy to use tool. Interchangeable rods come in sizes varying from 13 mm up to 25 mm.
Clipless curling iron with interchangeable curling rods
Comes with 3 rods: 13mm, 19mm, and 25mm to achieve tight/loose curls or for short/long hair
Easy to use locking mechanism
Instant heat up time
Heats to 375F for even hard to curl hair
Includes a thermal storage/travel pouch
Ceramic nano-gold technology for high performance and hair health
Non-slip counter rest
Tangle-free 360 degree swivel cord
Includes 3 finger thermal styling glove to protect your fingers while styling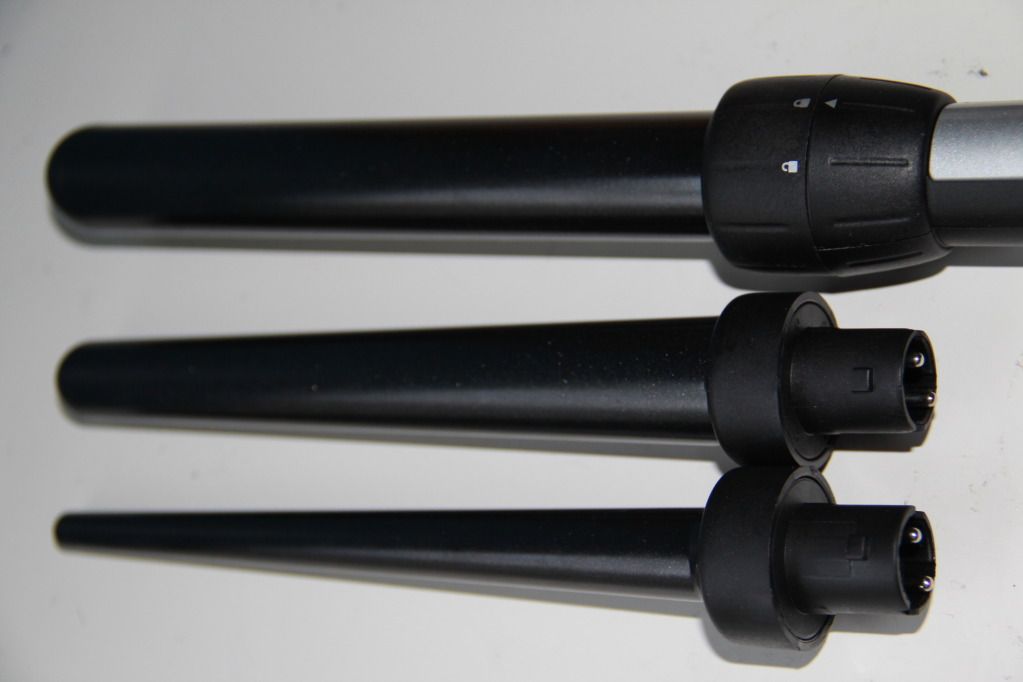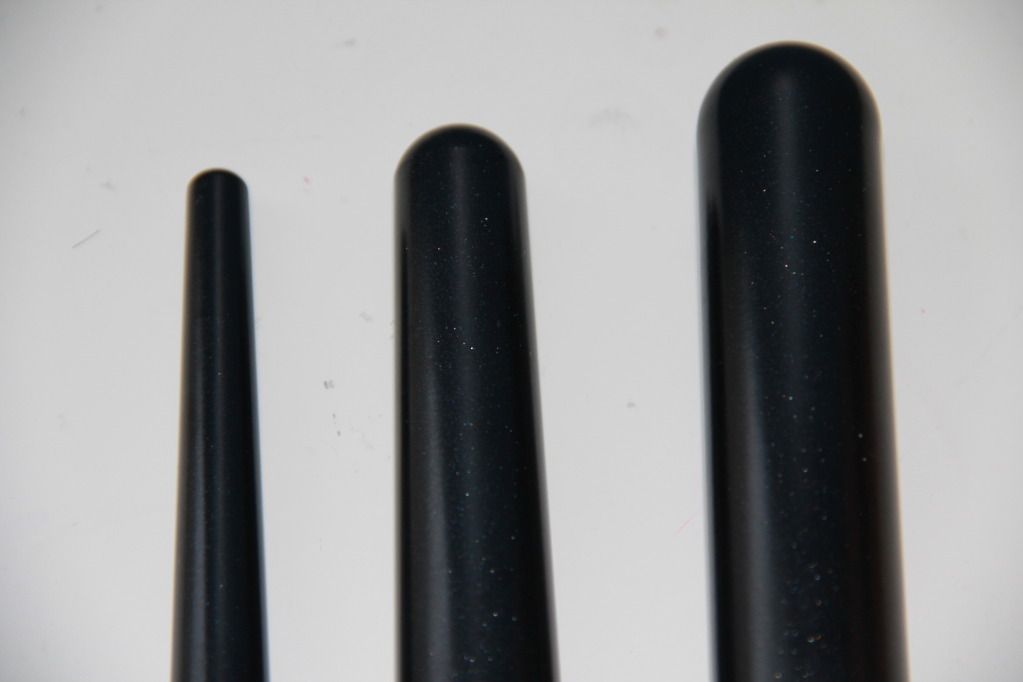 Since it's a curling iron, it doesn't necessarily come in packaging so for this category I'm going to discuss the carrying case that came along with the curling iron. It's described as a thermal storage/travel pouch. It's made of very sturdy material and fits the interchangeable curling rods along with the actual base/cord perfectly, but it would have to be taken apart to be able to fit. This is great for traveling, but since I probably won't be traveling with any hot tools any time soon and me being the multi-purpose-r I am,(doubt this is a thing, but you know what I mean) I have doubled this as a makeup brush roll and have taken it with me on overnights and it holds all the brushes I need absolutely perfectly, considering that you can hold multiple brushes in each compartment.
The Verge Curl Styx also come with a three finger glove to use while styling so you don't burn your fingers.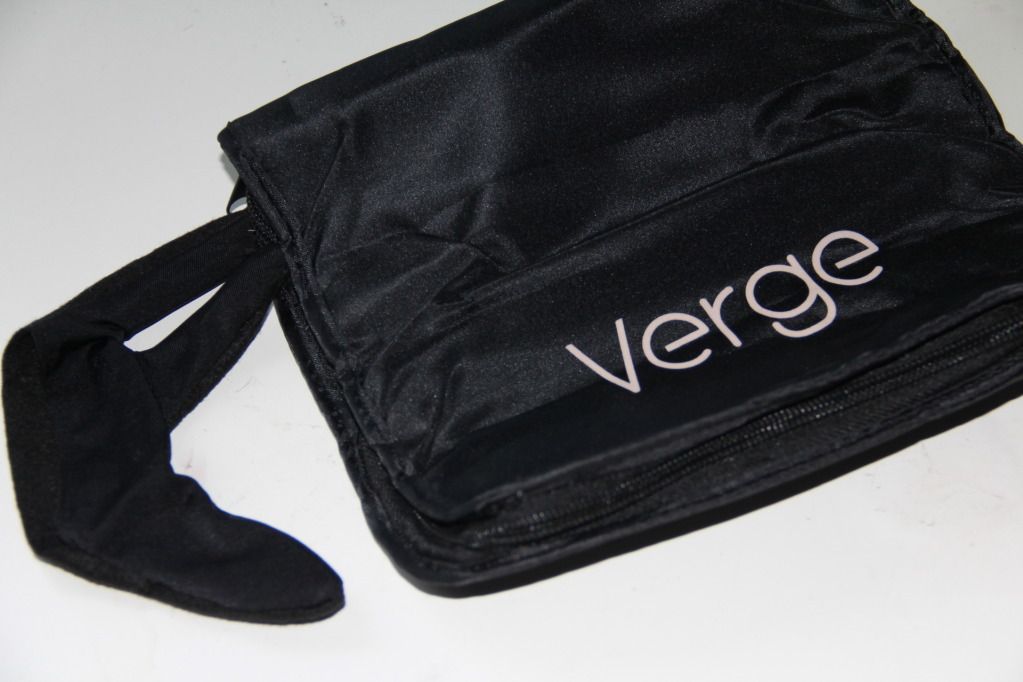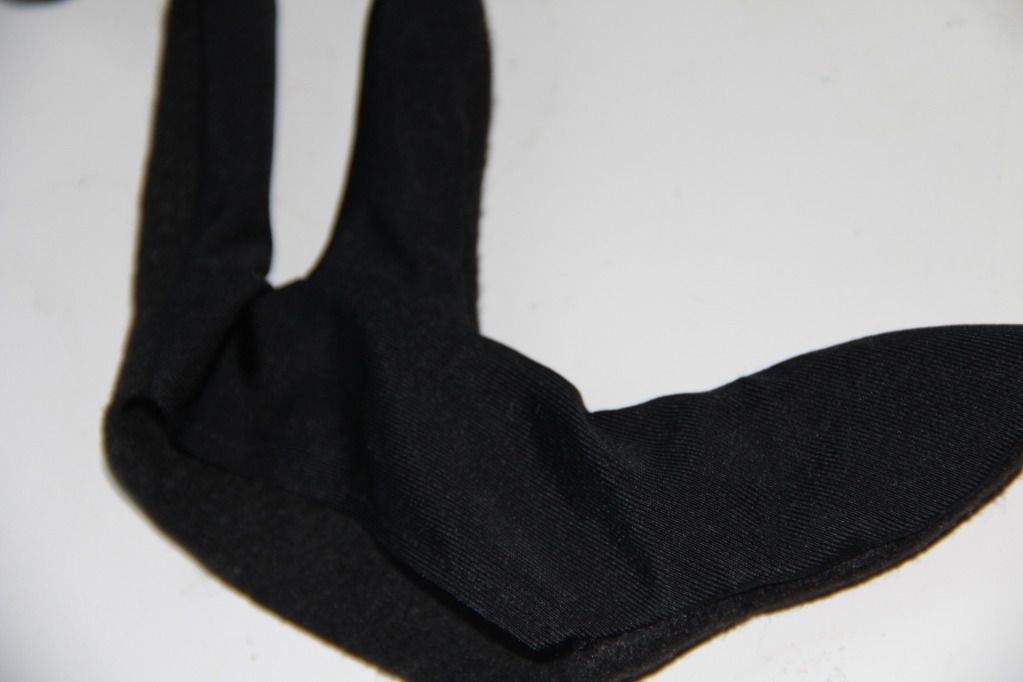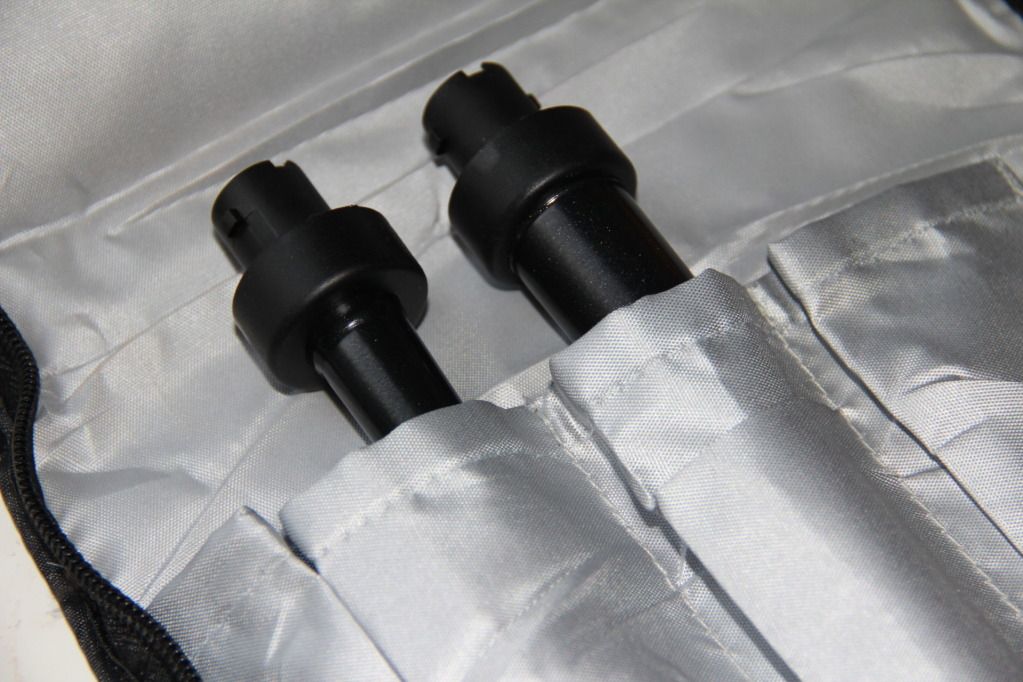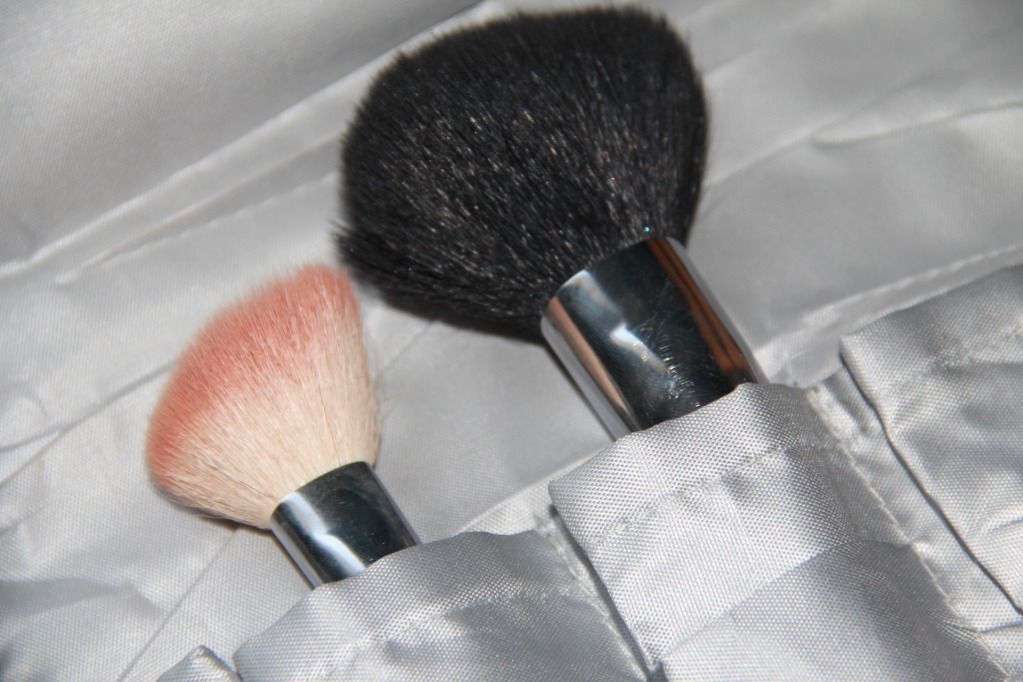 Here's what a couple makeup brushes look like in the travel pouch.

The Verge By One Curl Styx retail for $99.99 on Folica.com. In my opinion, this is pretty pricey for a curling wand, but if you consider the fact that you're basically getting three curling irons in one, it justifies the price. If you bought three separate curling wands, you would probably end up paying more.You also will qualify for free shipping with the purchase of this curling wand.

I am absolutely in love with the Verge Curl Styx. I find that curling wands are very different than your average curling iron, because they form the curl/wave faster and once you've curled it, it won't fall. It's almost like it stamps your hair into the shape of the wand. When I use this, I can wake up the next day and my hair will still be just as curled as it was the day before. That's coming from someone whose hair is incapable of holding a decent curl otherwise. Also, when I use this curling iron, I can curl my whole head in under 15 minutes. I also want to mention that this heats up EXTREMELY quick. We're talking 5 seconds here and it's ready to go.
I think this curling iron is great for people who like to do different types of curling techniques to achieve different looks. It also appeals to people who have different hair lengths, the smallest wand for the shortest hair, medium wand for medium length, and large for longer hair like mine, which is the wand that I prefer to use. The different wands also can create different looks. Here's some examples:
Small wand: Tight, Taylor Swift-eqse curls.
Medium wand: Soft, yet defined curls.
Large wand: Glamorous wavy curls.
Not only would this curling iron be great for people who like variety, but also for hairstylists, especially freelance stylists who have to travel. Because of the three different wands, you can cater to different hair lengths and types that clients may have. The travel pouch makes it easy to travel with as well.
I cannot say enough great things about this curling iron. I absolutely love it. Coming from someone who thinks styling hair is a hassle, the Verge By One Curl Styx
have given me a quick, simple way to have amazing, effortless curls. If you're looking for an amazing curling wand, I would definitely invest in this one!
The
Verge By One Curl Styx
are available at
Folica.com
for $99.99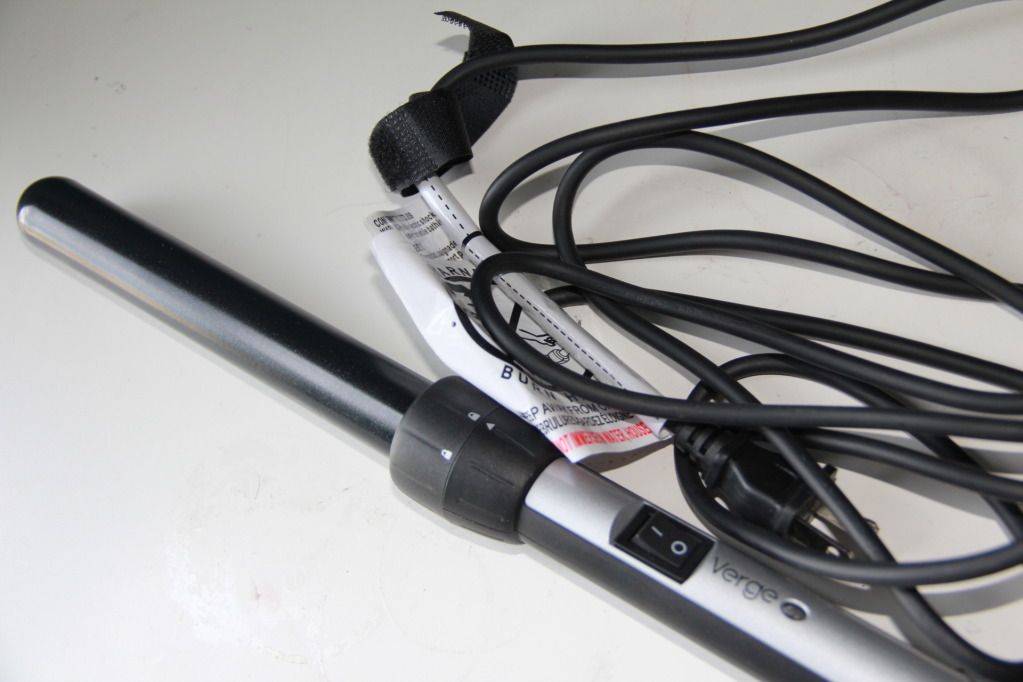 Here's a sneak peak picture for my Glamorous Wavy Hair Tutorial, which will be Part 2 of the this post. I'll link the tutorial in this post once it's posted, but until then, stay tuned! It should be up shortly after this.
Will you be trying out the Verge Curl Styx? What hair tool have you been loving lately?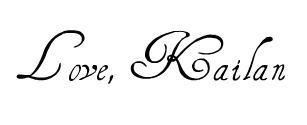 Disclaimer: This product was sent to me for consideration. This does not affect my views of the product in any way. As always, these are my absolute honest opinions based on my own personal experience.