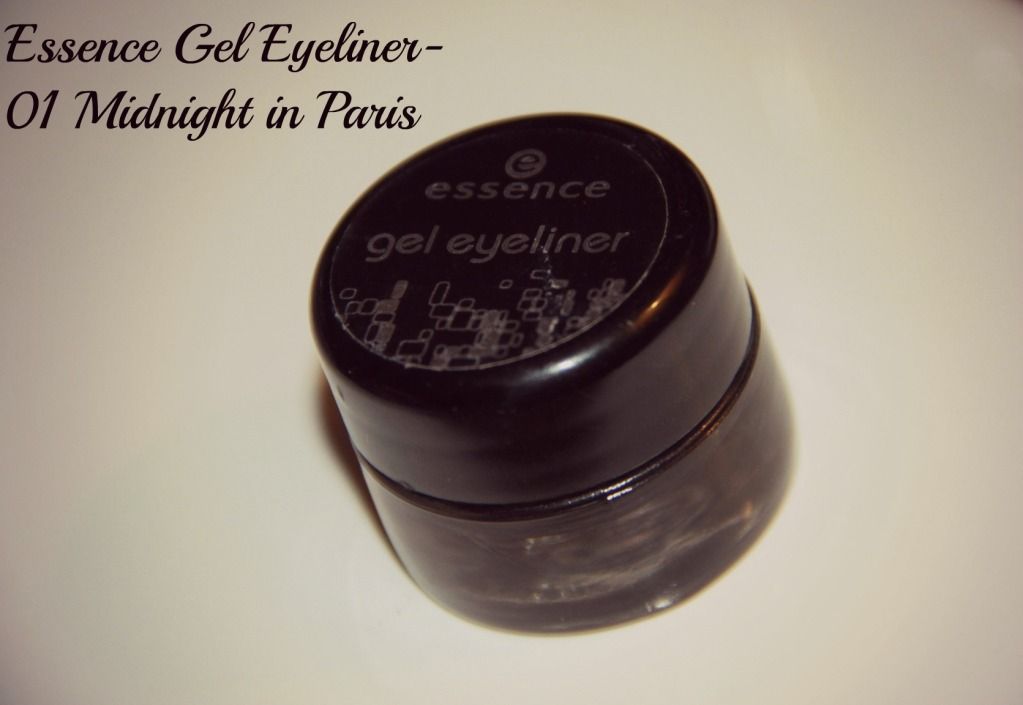 Lately, I've been hearing a lot of hype about the brand
Essence
. One of the first things I noticed about the company was the inexpensive price range, and to be quite honest, that made me a little hesitant when considering how great the quality would be. We all know that cheap pricing, doesn't mean cheap quality products (e.g. E.L.F, Wet N' Wild, Milani, etc.) so I decided to give this brand a shot. I only picked up a couple things, one of them being their
Gel Eyeliner in 01 Midnight in Paris
. It was love at first swipe and it's been a staple in my everyday routine ever since.
Ultra-smooth gel formula allows for precise application.
Quick-drying, long-lasting, smudge and waterproof.
Available in three colors:

Midnight in Paris (black)
London Baby (brown)
Miami's Ink (gray/silver)

Essence Gel Eyeliner is an extremely pigmented product. It's gel consistency makes it smooth, creamy, and easy to apply. It lives up to its "waterproof" claims and looks exactly the same when I take it off as it does when I apply it (doesn't fade or smudge). The only problem I have with this, is that it transfers onto my lid, barely, yet still noticeable. However, that may be attributed to my hooded eye shape and may not happen to you if you have a different eye shape.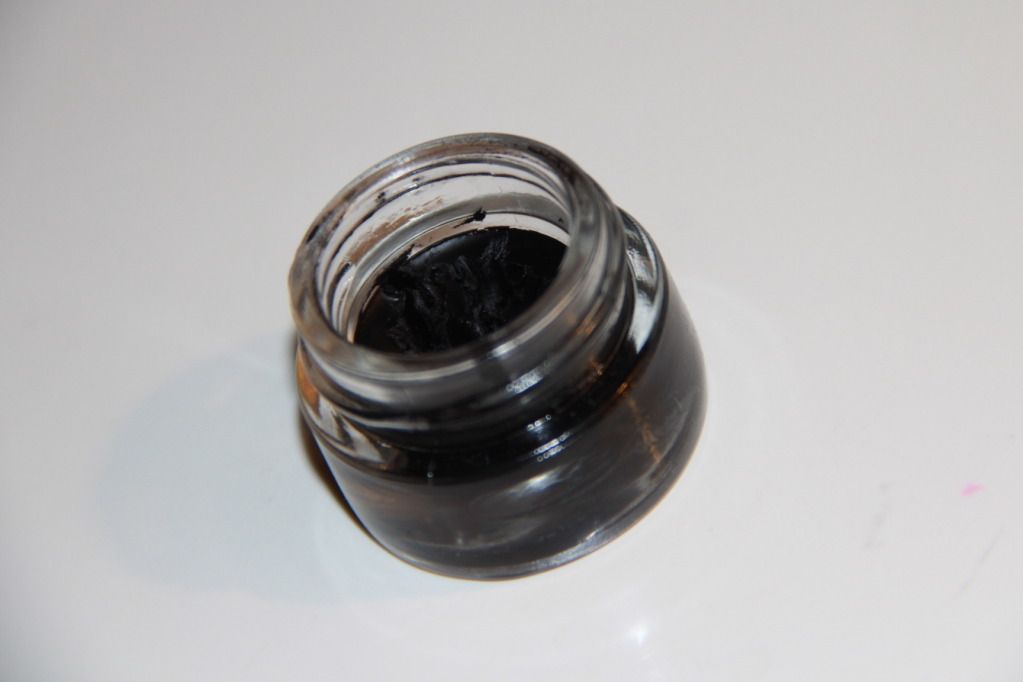 The packaging is very simple, yet sleek. The container is glass, while the screw-on lid is plastic. Very sturdy and small enough to travel with. Despite the low price, the packaging does not feel cheap.
The best part, are you ready for it? You can purchase Essence Gel Eyeliner for a whopping 4 dollars! I purchased mine at Ulta, which I believe is the only place you can purchase Essence products in the United States. Canada ladies can find this at Shoppers Drug Mart. Not sure about other areas.

As I stated earlier, I'm absolutely in love with the Essence Gel Eyeliner. In the future, I might try out more gel/cream liners, but if nothing else were to capture my eyeliner lovin' heart the way this one did, I'd happily come right back to this one. It's extremely pigmented, long-lasting, waterproof, and inexpensive. The only cons I have for this product is that it transfers onto the lid, but like I said, my eye shape may have contributed. If you upper lashline doesn't touch your eyelid when looking upwards, this will not happen. This product retails for $4, so if you're in the market for a great quality gel eyeliner without making a dent in your wallet, definitely give this one a shot.
Have you tried this product? What's your favorite gel eyeliner?
Let me know!