Can you BELIEVE that it is MAY already? I know I can't! This month especially seemed to fly by. But I'm sure glad I did because now it's May, which means getting out of school for the summer and my Birthday! May will definitely be a great month.
New month means new favorites, so here's what I've been loving for the month of April!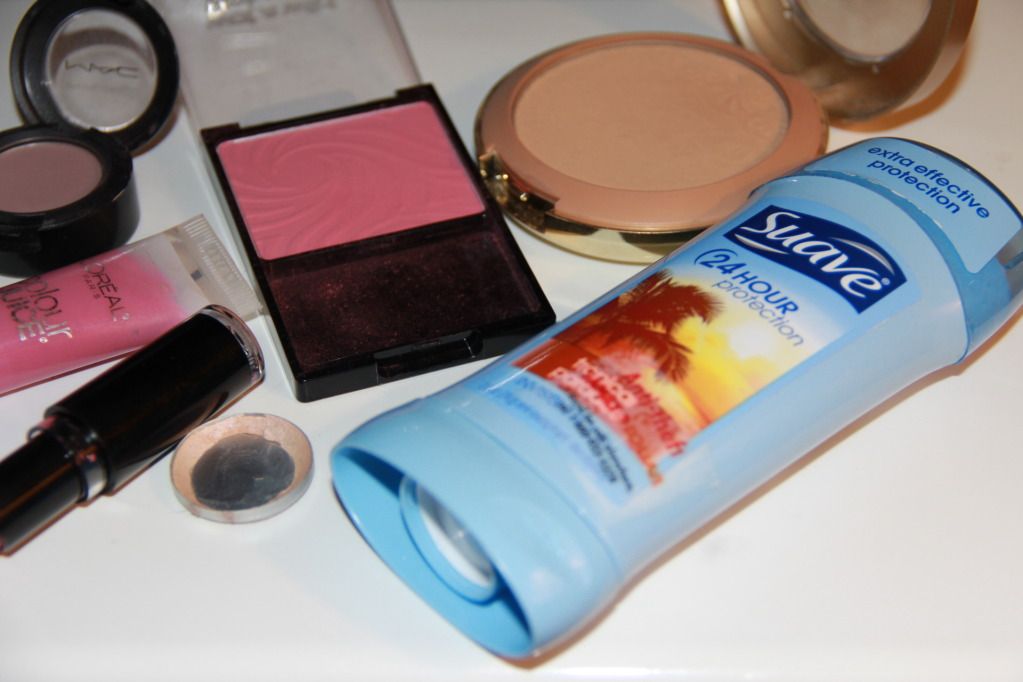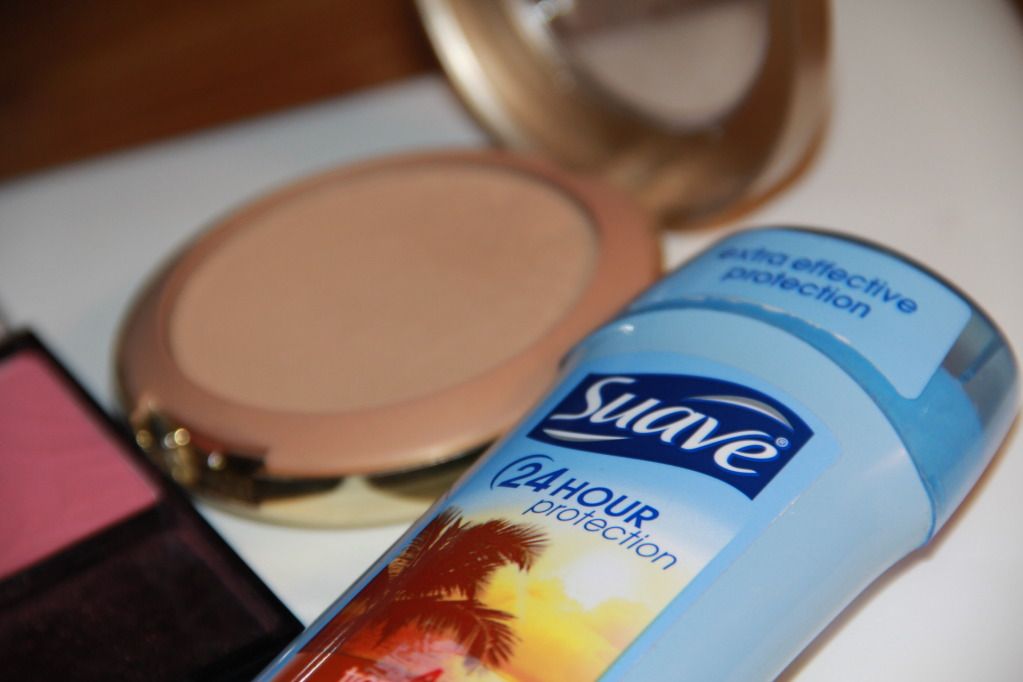 Suave 24 Hour Protection Deodorant in Tropical Paradise:
I'm not really picky when it comes to deodorant, I just like it to smell good. I remember a long time ago my mom had this scent and I loved the way it smelled so much! I always tried looking for it at the drugstore whenever I needed a new tube and could never find it. But this month, I found it at Family Dollar, so I was super excited. It's name pretty much describes the scent, just very tropical, almost fruity.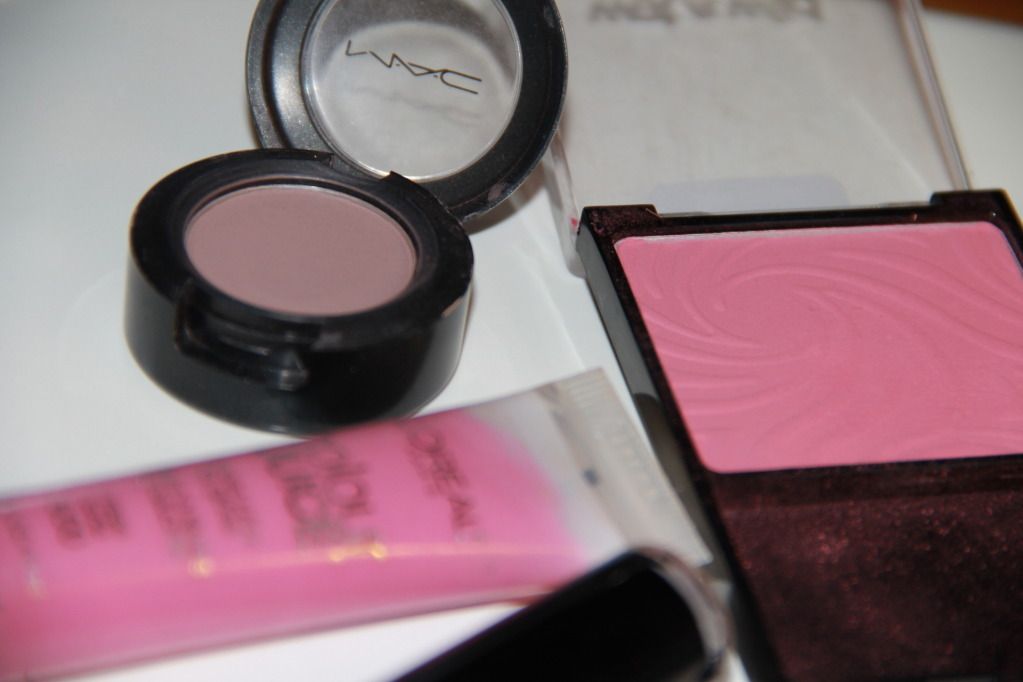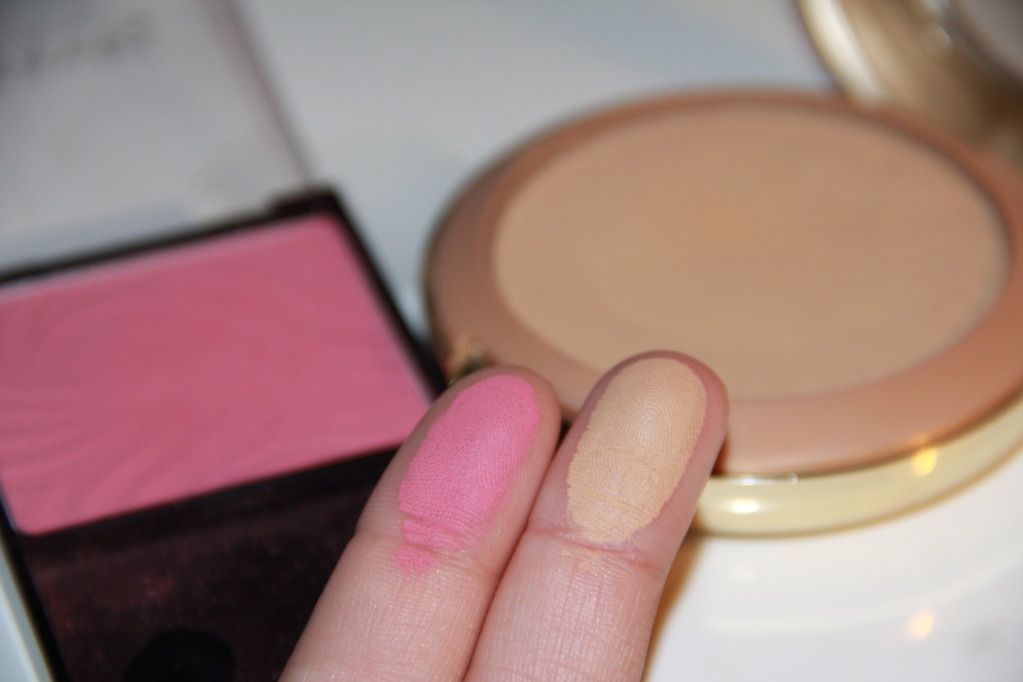 Wet N' Wild Color Icon Blush in Heather Silk:
I've been a WNW fan since I was a kid and I always remember their blushes (old packaging) to be very soft and super pigmented. This blush in particular has a lot of hype, and for good reasons, because it's amazing. I'd describe it as a soft, raspberry pink. It's SO pigmented and you definitely have to use a light hand. Gives an amazing pink flush to the skin. I also love that it's matte- favorite finish of blushes!
Milani The Multitasking Face Powder in Light Tan:
I was an avid MAC face powder user for years and had fallen in love with their CareBlend powder right before I realized that I just go through face powders entirely too fast to be spending almost $30 every month. So I've been on the hunt for a drugstore powder that will satisfy my needs ever since. I used Rimmel Stay Matte Powder for awhile, but it didn't last and didn't control my oil. So I tried this one. It has a better coverage and oil control than Stay Matte, so I like it in those aspects. I also like it because it seems to be lasting an a really long time. Been using this for two months and haven't hit pan, whereas other powders I would have hit pan and probably needed to repurchase by now. It's not HG status, because I still get oily super fast, but it's a decent face powder and is something I've been using everyday this month.
*If any of you know of a long-wearing drugstore face powder that has good coverage and oil-control, let me know!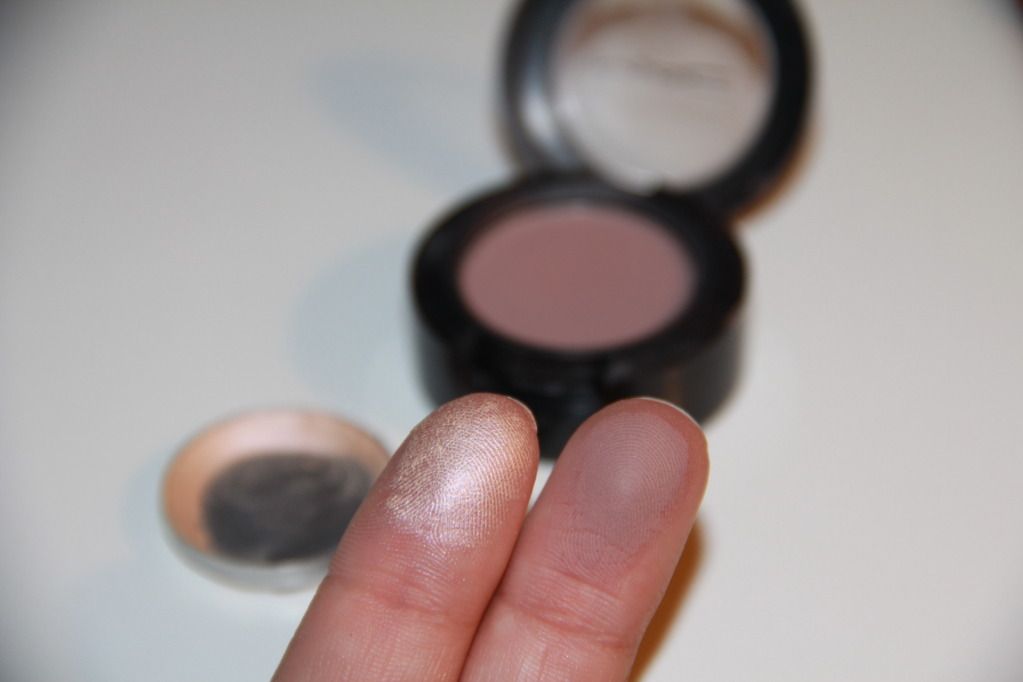 MAC Eyeshadow in Quarry:
I've been obsessed with this shade as a transition crease shade ever since I got it. It's hard to describe the shade- it's like a dusty purple-ish grey-ish brown.. I used to be obsessed with Wedge by MAC, which I still do love, but this gives a neutral look a rose-y tint to it that I've been loving. I've been super tired this month and have been wearing minimal eyeshadow (white e/s on lid, this through the crease, and an off-white highlight shade on the browbone). If any of you love Tease from the Urban Decay Naked 2 palette, you will LOVE this shadow. Quarry is a more pigmented version of it.
MAC Eyeshadow in Dazzlelight:
I used to be obsessed with this shadow (hence the lack of shadow in the pan) and using it as a lid color. It's a shimmery champagne that gives such an amazing sheen to the eyes. Lately, I've been loving using it as a browbone highlight, but only when I use matte shades for the rest of my eyes, otherwise I feel like shimmery highlights are too much. I've also loved using this on my cheekbones as a cheek highlight and it looks amazing that way as well.
Wet N' Wild Mega Last Lipstick in Mauve Outta Here:
I've been obsessed with this lipstick when I've wanted to go for a bold lip and since I've been going very neutral with the eyes all month, I've been a bit risky with my lip colors. It's a bright magenta that leans more on the purple side, rather than pink. Super pigmented and long-wearing, but a tad bit drying. Click
here
to see my review on this lipstick!
Loreal Color Juice Lip Gloss in Grape Soda:
The first time I wore WNW Mauve Outta Here, after awhile it got very drying so I looked in my lip collection for a gloss to pair with it and immediately picked this one. I'm pretty sure this and that lipstick were meant to be lip lovers because they go absolutely PERFECT together. It's a magenta with a purple tone to it and even though it claims to be sheer, I find it actually has great color pay off. It's not sticky, very creamy, and smells yummy too.
L to R: WNW Mauve Outta Here l/s, Loreal Grape Soda l/g
Here's what it looks like when I pair the two together.
I also wanted to mention a music favorite I've had this month, because I've literally been OBSESSED with Ed Sheeran He's from UK and his voice is so stinkin' beautiful (especially with his accent)! My favorite songs by him are Lego House, The A Team, and Give Me Love. You all have probably heard his song Give Me Love in the new Victora's Secret commercial that is always playing on TV at the moment.
I wanted to post the music video for his song 'Lego House' because I've been obsessed with that as well. Rupert Grint, who plays Ron from Harry Potter is in it, which might be why I love it so much...
I'm usually not one to like music videos, but this one is great and I can honestly say I watched it hundreds of times.. no shame!
With that being said, videos really need repeat buttons...
What were your favorite products of the month? I'd love to hear! Let me know in the comments below :)