I don't know about you guys, but for me, when it comes to hair I'm about as lazy as they come. I could easily spend an hour on my makeup, making sure it's completely flawless, and then go to do my hair.... and with a sigh, throw that ish up in a messy bun and call it a day. But then again, my love of the effortless messy bun may be due to the fact that I have SUPER uncooperative hair. It's flat, thin, long, never wants to hold a style, and my bangs... don't even get me started!
It wasn't until I was introduced to the
Denman Hair Brushes
that I realized how something as simple as using different hair brushes to do different things can make a difference and help you actually STYLE your hair! Who woulda thought hair brushes do more than just .... brush.... hair. Or maybe I'm just an amateur ;)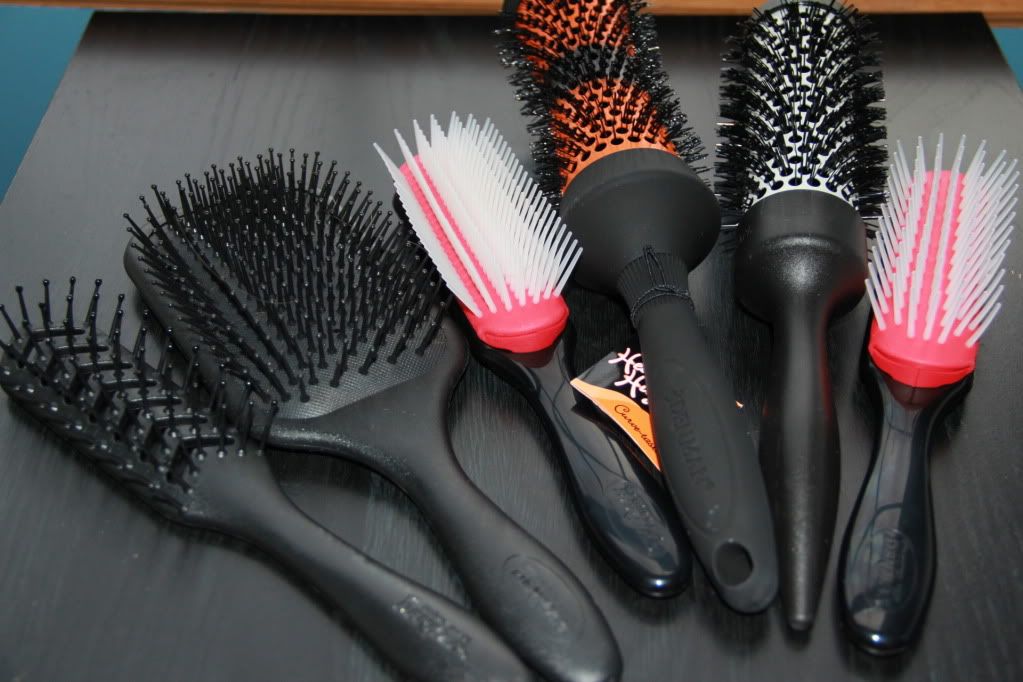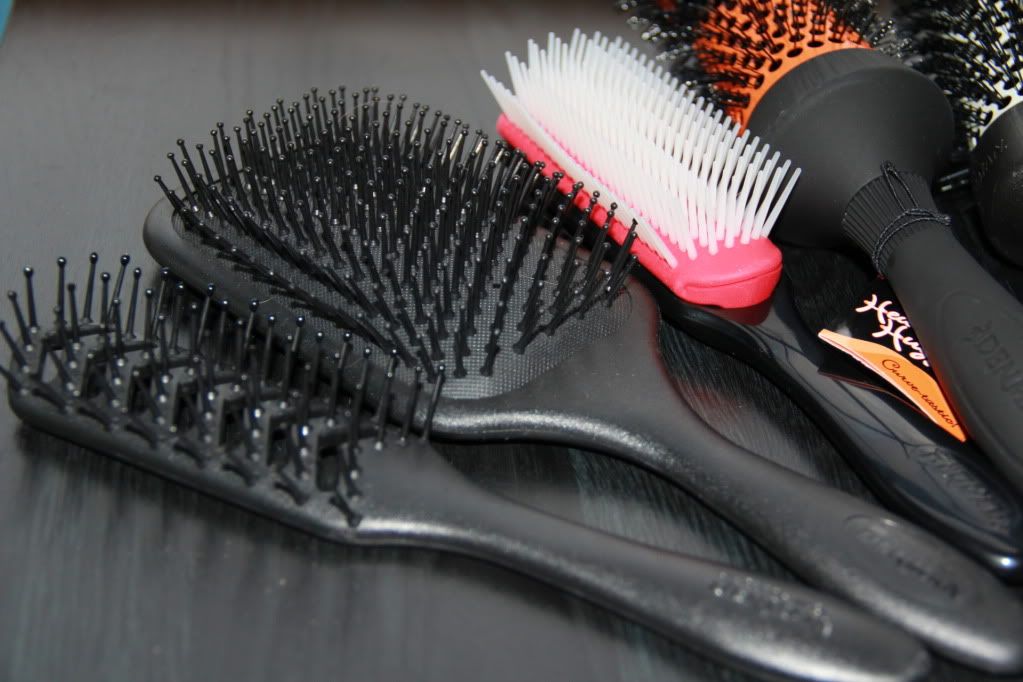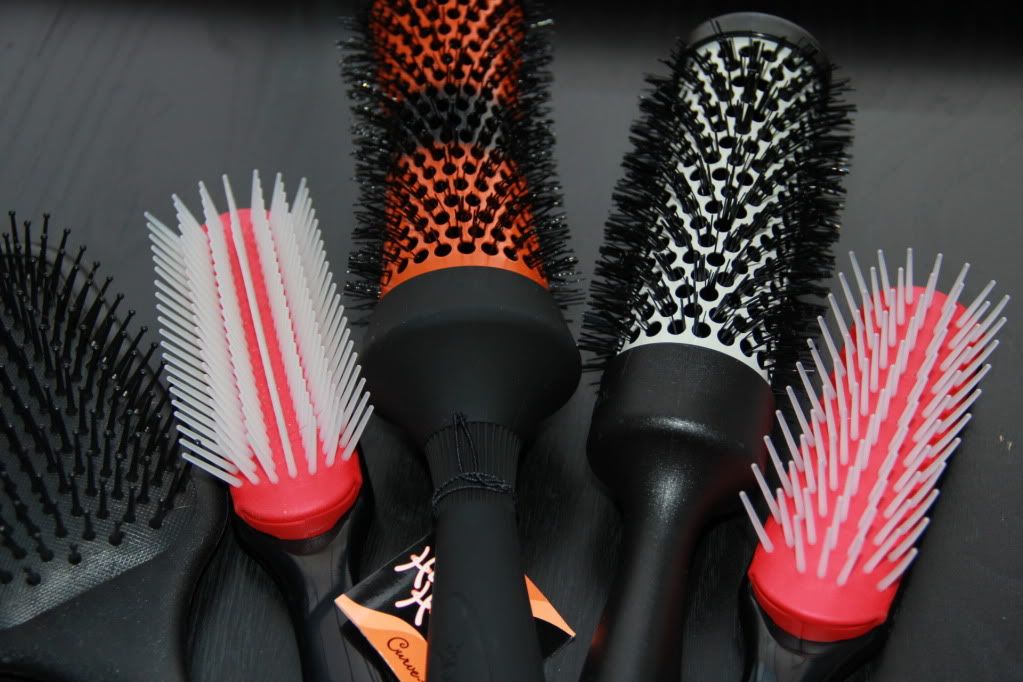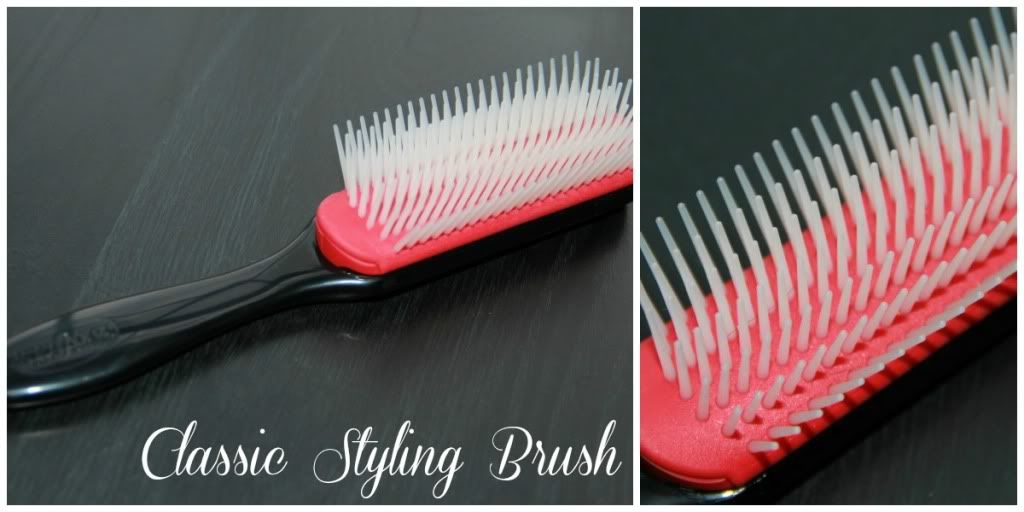 Denman Classic Styling Brush
Close-set pin pattern and anti-static rubber cushion allows for maximum grip and control for smoothing and shaping
Pure rubber base provides the right amount of tension in combination with the heat from the hair dryer
Smooth, round-ended pins penetrate the hair safely for gentle styling without damage
Resistant to heat and chemicals
Hygienic and durable
$8.99-$14.99 (depending on size)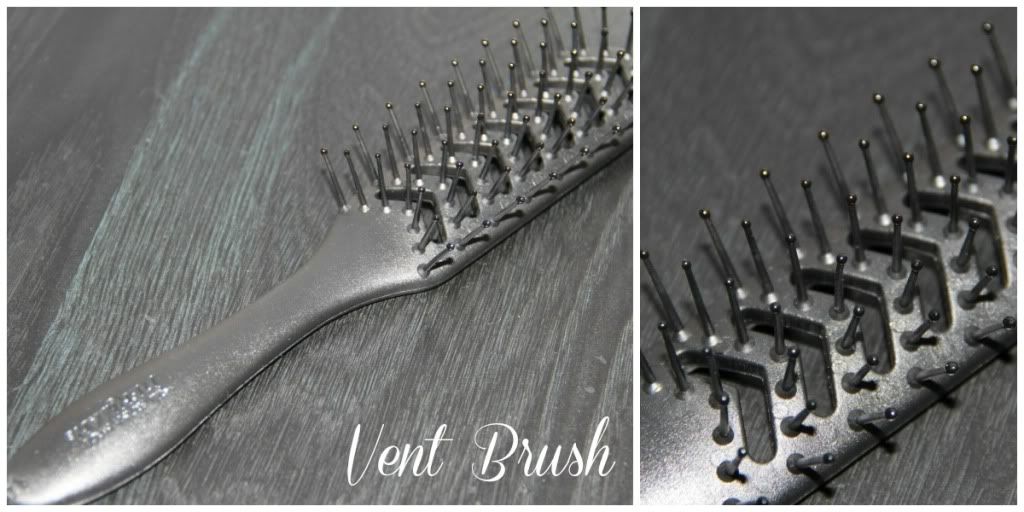 Denman Hyflex Vent Brush
Unique Chevron vents allow warm air to circulate directly to the root level to decrease drying time
Smooth, ball-ended pins for comfort styling
Ergonomic handle for balance and control
Widely spaced, free flow pin formation allows for safe detangling and adding volume
Suitable for short to medium length hair
Hygienic one-piece molding
Originally $12.99, currently on sale for $8.99
Denman Volumizing Brush
Anti-static rubber pad provides maximum control during blow-drying
Smooth, round-ended pins for gentle, snag-free styling
Helps to detangle thick hair and is especially suitable for maintaining naturally curly hair
Hygienic and durable with resistance to heat and chemicals
Free flow pin pattern
Made in the United Kingdom
$8.99-$12.99 (depending on size)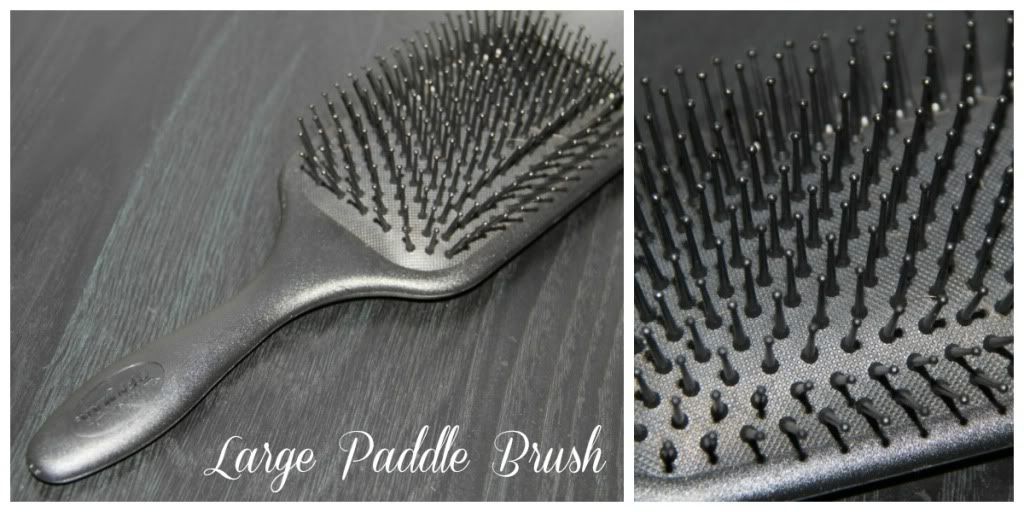 Denman Large Paddle Brush
Air-cushioned rubber pad for gentle control
Ball-tipped nylon pins for comfortable styling and maximum comfort
Staggered pin pattern follows the contours of the head
Ergonomic design for balance with a textured non-slip handle
Ideal for scalp massages
Hygienic and durable with resistance to heat and chemicals
Made in the United Kingdom
Originally $15.95, currently on sale for $11.95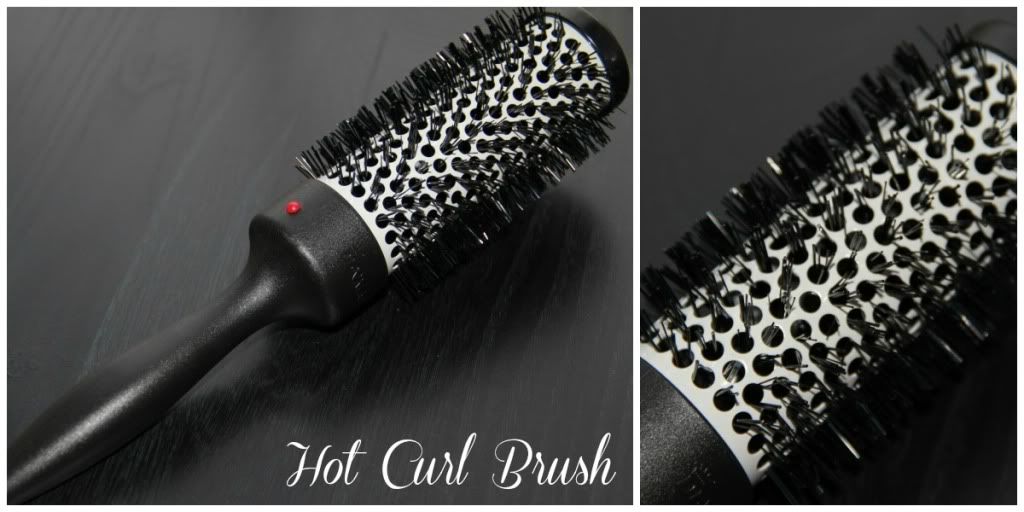 Denman Thermoceramic Hot Curling Radical Brush
Ceramic coated barrel evenly distributes heat
Offers more consistent drying and curling
Minimizes heat damage and eliminates bacteria
Created with a tri-fold handle for comfort and easy rotation
Barrel is secured to brush handle with a rivot, increasing its durability
$12.99-$19.99 (depending on size)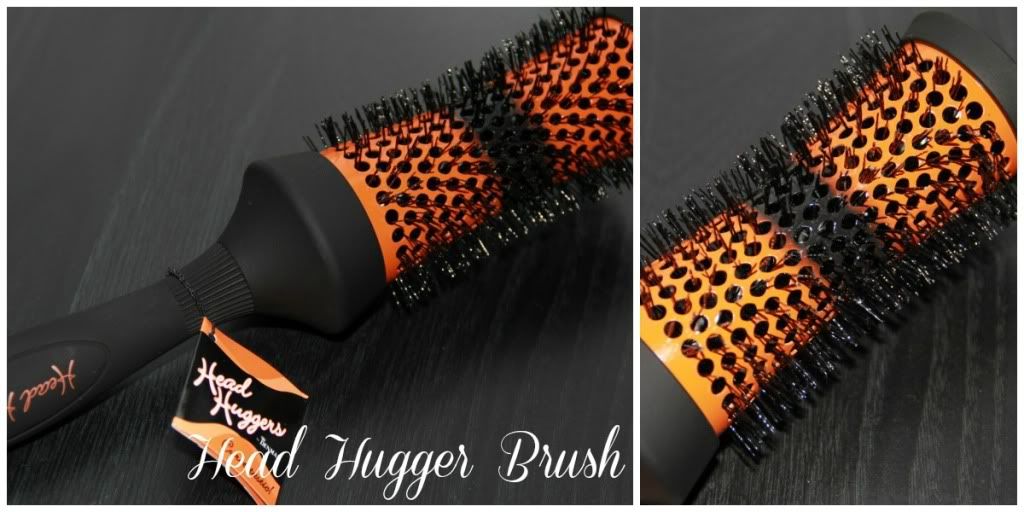 Denman Head Huggers
Concave brush profile 'hugs' the contour of the head
Allows the crimped bristles to penetrate to the root of the hair for maximum styling performance
Wider barrel ends prevent hair sections from sliding off during blow drying
Narrow mid-section of barrel provides greater tension for optimum grip and control
Ceramic-coating dissipates heat across the surface area of the heat retaining barrel
Prevents hot spots
Enables Smooth, damage free styling
$10.49-13.49 (depending on size)

I'll be honest, I don't use all of these brushes. Why would I need to? But are, however, a select few that I use on a regular basis. The ones I don't use, my sisters and mom use and they like them. The ones I love in particular are:
The Classic Styling Brush:
I like this one for simply brushing through my hair, especially when it's knotty because I feel like it's gentle on them and doesn't pull out too much hair.
The Vent Brush:
I like using this brush to brush my hair when it's wet. When your hair is wet, you don't want to brush with a brush that has a lot of pressure because your hair is more suceptable to damage when it's wet. This brush, since it has wide openings between the bristles, glides through my wet hair without snagging, pulling, or breaking off.
The Hot Curl Brush:
I use this to blow dry the lengths of my hair (not the crown) and I like it because as it states in the description, it provides less heat damage. It helps dry my hair with more volume and adds a bit of a curl to it, which I like.
The Head Hugger:
I use this one true to it's purpose, to hug my big ole' head! I use this when I'm blow drying my roots to give a lot of volume and lift in the crown of my head. When held vertically, using vertical sections of hair and blow drying from behind the hair to give volume from behind, it really works amazingly and truly does fit to the roundness of your head!
All in all, I think the
Denman Brushes
are amazingly quality and are extremely helpful in all hair styling situations. The brushes mentioned also come in different sizes, to fit all hair lengths and types. These are a must have if you're in the market for a new hair brush, whatever the purpose may be. I think hair stylists or freelance hair stylists definitely need some of the Denman Brushes in their kit especially! They have tons of other brushes for other purposes as well, so don't forget to check them out.
Denman Brushes can be purchased on
Folica.com.

These products were sent to me for consideration by Folica.com. This does effect my opinion in any way. This is my 100% honest opinion based on my personal experience, as always!