Guys I think it's time I told you... that I've fallen in love... and it's not with my boyfriend this time.. It's with the new
Covergirl Clump Crusher Mascara
! If you've been disappointed by all the new mascaras that have come out recently or are on the lookout for a good mascara, go out and pick this one up right now! In a couple short weeks, this mascara has become...
dare I say it.
.. my new favorite drugstore mascara! Of course, I still love my beloved
Loreal Telescopic Mascara
, but this one.... just takes the cake. I love everything, from the formula to the brush and everything in between. Well, not so much the bright green color of the tube - but hey, it's easy to spot in my makeup drawer! And now that I mention it, I'm not a fan of the name either.. Kinda cheesy, kinda gimicky. But with a mascara like this that does what it claims, name shmame.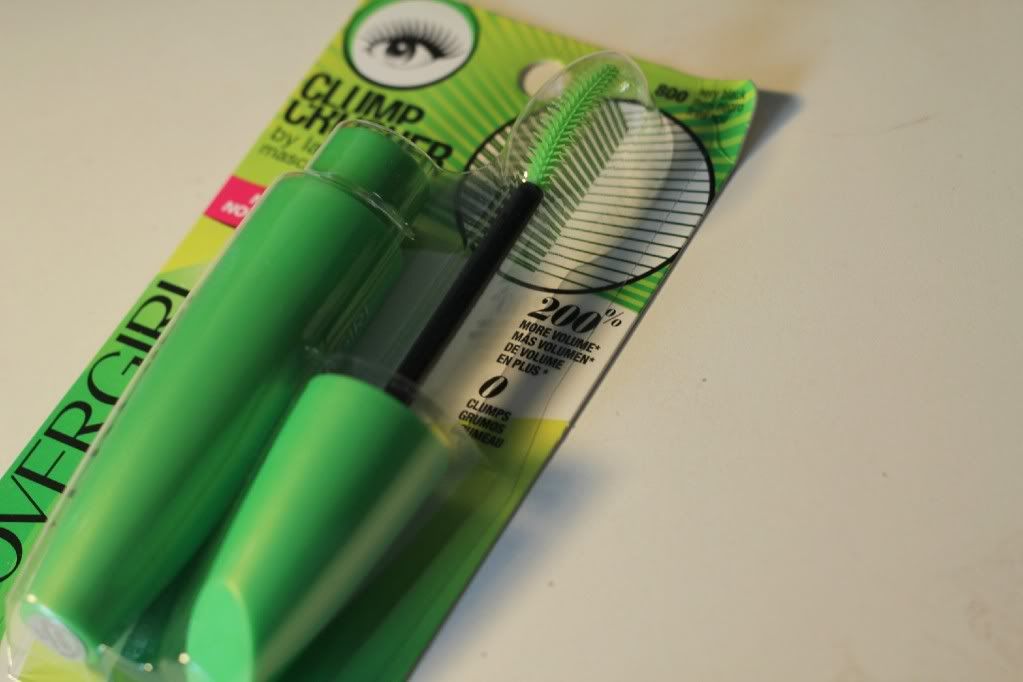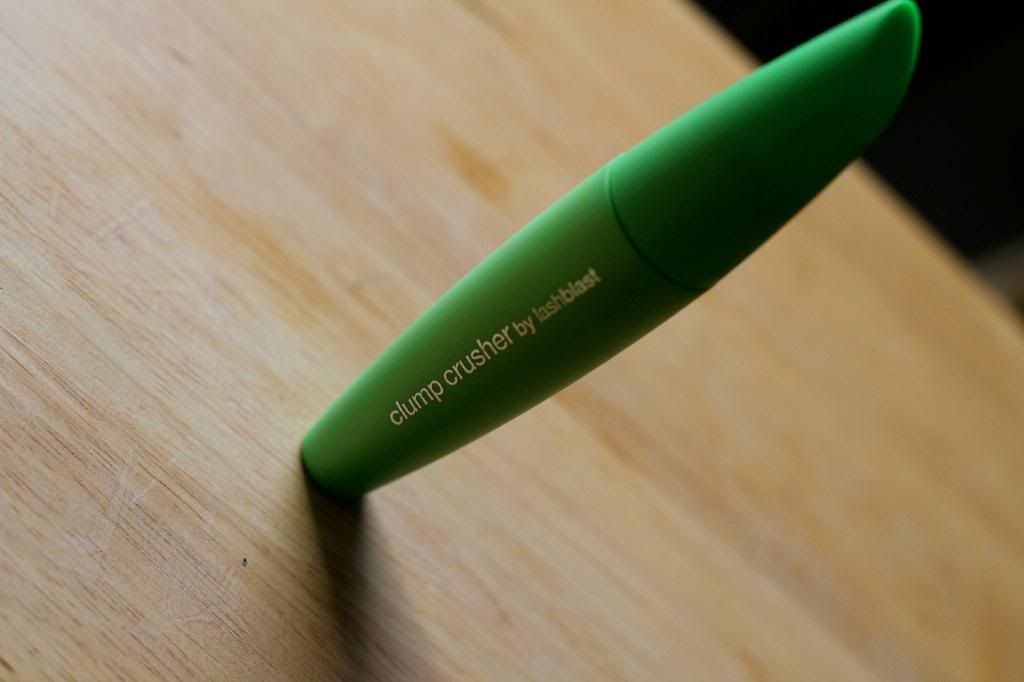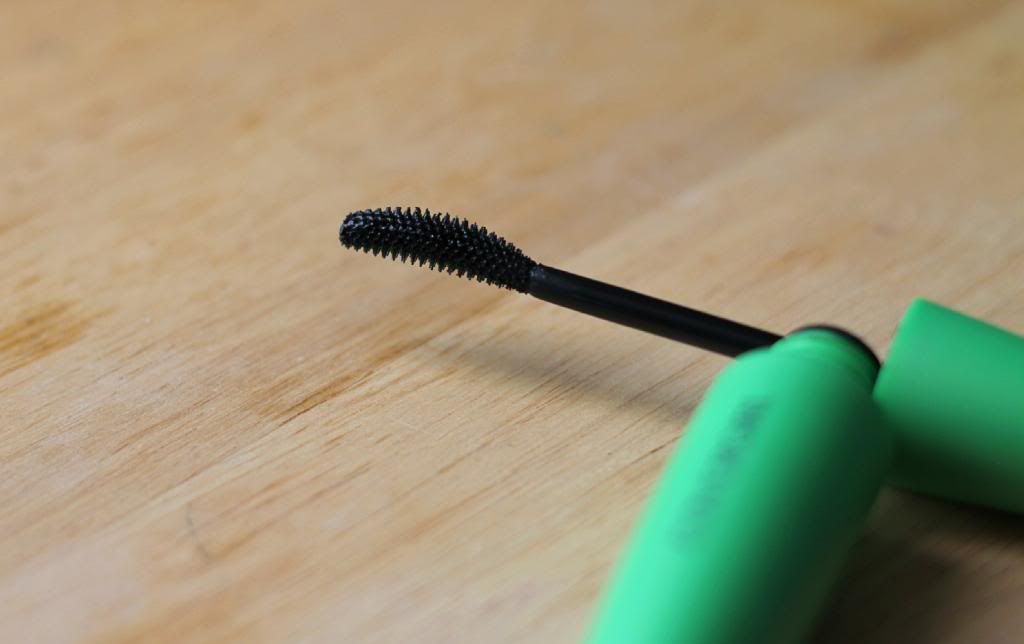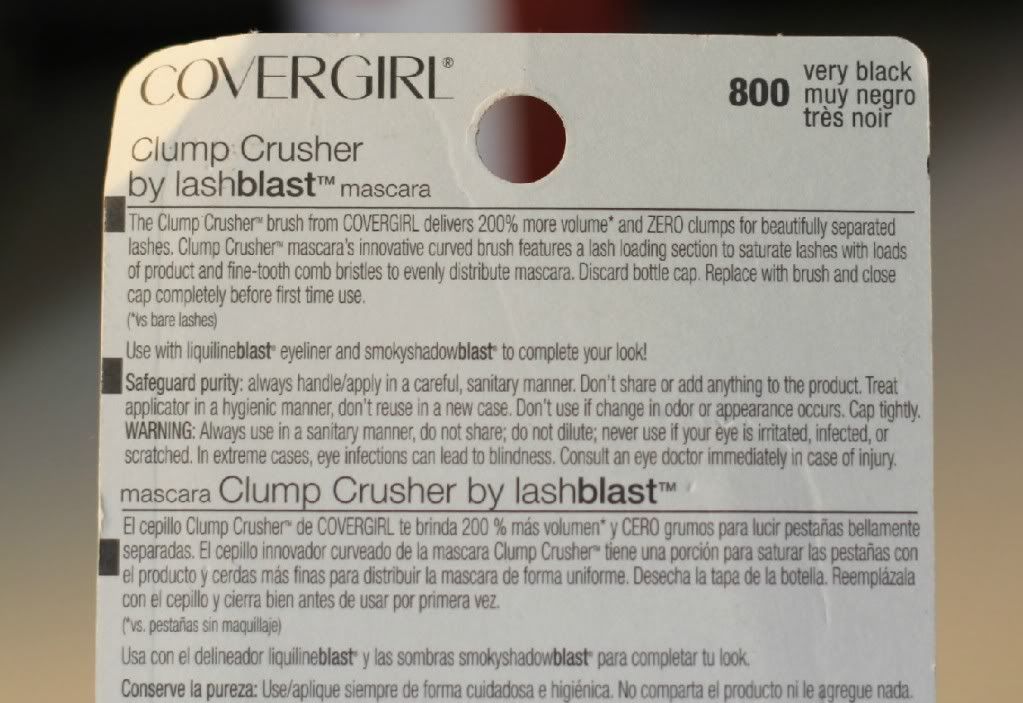 200% more volume without the clumps for bolder, bigger, more luscious lashes. Features and innovative double-sided brush with lash-loading and clump-combing zones.
200% more volume
zero clumps
Lash loading brush, curved to crush!
Innovative curved brush
Super-volumized, beautifully separated lashes.

This mascara has the same packing as all the other Covergirl Lashblast formulas: thick & bulky, with the slanted cap. We all know orange is the original, purple is the fushion, yellow is the lengthening, pink is the luxe, and now green is the separated! ...err, I mean clump crushing...?

The most obvious feature about this mascara that sets it apart from the other Lashblast mascaras, is its curved brush. Some people don't like curved brushes, but me personally, I love them. I feel like I get a better grip on my lashes because they can get into the inner and outer corners more easily without having to maneuver your brush around a lot.
A problem that I face with some mascaras, is the actual size of the brush. I have very small eyes and by using a huge brush, it's only going to make a mess and smudge everywhere, and let me tell you... mascara smudges? Ain't nobody got time for that! I know you all feel me on that one! But with the Clump Crusher mascara, it's about a fingertip length-wise and width-wise it's about a centimeter, which in other words, means it's a perfect size for my small eyeballs. It's definitely not as small as Loreal Telescopic, though- which is like a microscopic brush. It's also very light feeling and easy to apply in the harder places. I can easily use this on my bottom lashes without getting any smudges, too. I also love that the very tip is quite small, which I like to use to wiggle at the other corner lashes to further coat them.
As far as the claims behind this mascara, we all know those are never true! But with the Clump Crusher mascara, it's definitely up to par with the majority of its claims. I truly think this is clump-crushing. I've seen video reviews of this mascara where people apply 30- something coats to see if it get clumpy and it wasn't! Spidery for sure, but not clump city whatsoever like you'd think! So no clumps means your lashes stay separated, which is great because it makes you look like you have more lashes!
I also think this has a good balance between being lengthening and volumizing. It does a adequate job at both and also gives my lashes a nice curl, even without using an eyelash curler.
It doesn't do so much for thickening, but if you desire more thickness in your lashes, just go ahead and apply a second mascara, which I always do with mascaras, but I honestly have only paired this with an eyelash primer so far, and that's been enough! I'm almost scared at how amazing my eyelashes would look if I layered on another mascara. I think we'd be talking false-lash effect here...
Another feature I feel is worth mentioning, is that this isn't a wet mascara at all. So it's not one of those mascaras you'd have to let sit to dry and thicken up a bit before using. It's a great consistency right at the get go!

Covergirl mascaras are, in my opinion, the cheapest mascaras you can get at the drugstore (besides like ELF & Wet N' Wild) because they retail around 6-7$ whereas $10 is usually what I see most other drugstore mascaras going for. I picked mine up at Target, but I've seen them everywhere by now!

Like I mentioned in this beginning of this post, I'm absolutely in love with this mascara. It's definitely become a favorite in the few short weeks that I've been using it. I love the brush to death and it gives me everything I could ask for in just one single mascara: length, volume, no clumps, and a nice curl! A definite must buy mascara! If you're on the fence about trying it, I urge you to go for it, because it's a fantastic find!