Hey guys! I'm back today with a long awaited review of Revlon's newest foundation, the
Revlon Colorstay Whipped Creme Makeup
. I'm a huge fan of cream foundations, as I love the full coverage and oil control they typically have, so I was extremely excited to try out this foundation. I do admit, it was a tough foundation to figure out. The texture was one that I had never come across before, so I found that I really had to work with this foundation and find the best ways to apply it for it to work for me. In the end, I have fallen in love with this and dare I say it, but it may just have passed up the
Boots No. 7 Intelligent Balance Mousse Foundation
as my holy grail foundation! But more on that later... Now on to the review!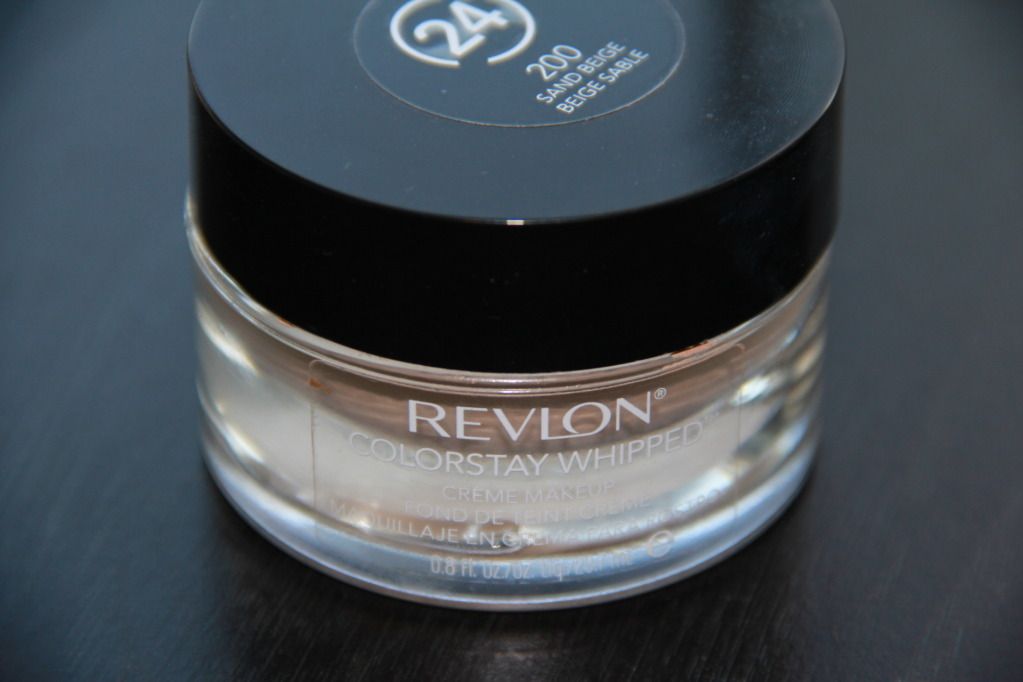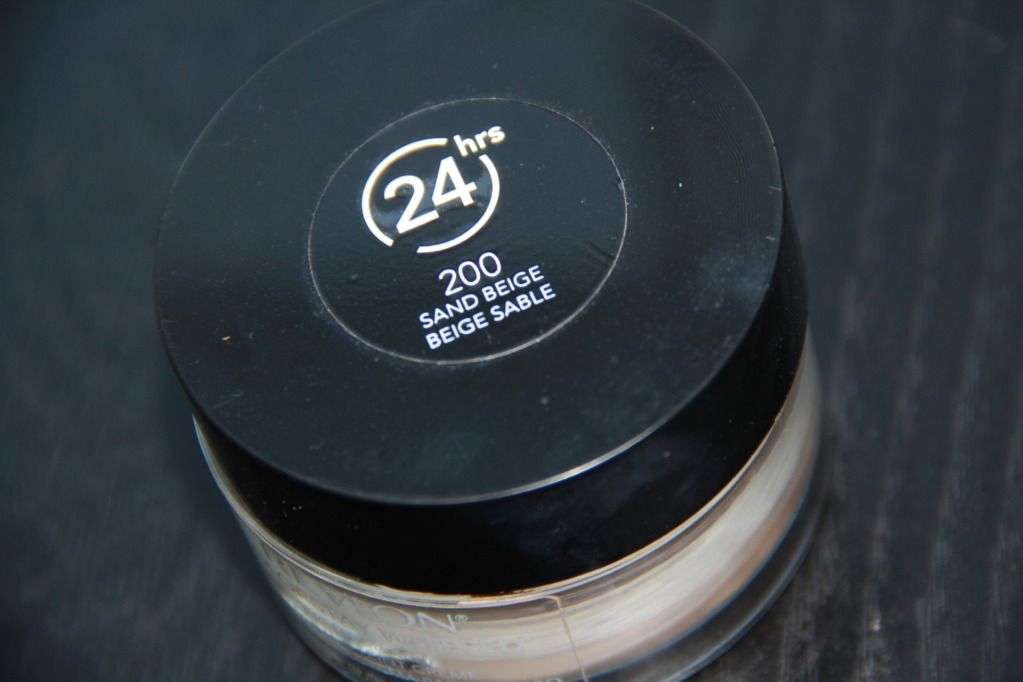 Finally, truly decadent makeup offers ultimate performance. The mousse-like texture feels like silk on your skin. And, the time release formula balances skin for a flawless look. All day flexible wear without flaking, caking or feeling heavy.
-Buildable to full coverage for flawless skin
-Soft, matte finish all day long
-Withstands heat and humidity – great for summer -Comes in 16 beautiful shades *Also claims to last for 24 hours

I have a love/hate relationship with the packaging of this foundation. I love the design of it. It's held in a glass container, with a plastic lid. It's very sturdy and aesthetically pleasing. It is a tad bulky, yes, but that doesn't bother me as I usually don't lug around my foundation for touch ups anyways. What I hate about the packaging is that there's so much glass surrounding the actual foundation, that when it comes to color matching, you can barely make out the correct shade in the bottle and it makes all the shades look virtually the same. I also hate that this packaging only contains .8 ounces of product, whereas a typical foundation usually has 1 ounce. All in all, I find it very sleek and nice looking, so the pros outweigh the cons as far as packaging is concerned.
The texture of the Whipped Creme Foundation is very unusual. It almost has a cool whip like texture, only slightly thicker. The formula is thick enough that if you turn the bottle upside down, it won't pour out right away. Though it might seem a tad bit thick, it blends out beautifully and ends up being a rather light feeling finish.
When the foundation is on the skin, I don't find that it has a matte finish at all. In fact, the end result is rather dewy, if you ask me. I have oily skin and would not be able to wear this without setting it with powder. Also, the foundation takes a couple minutes to completely set into the skin. The longer you can wait to set the foundation, the better. I would recommend waiting around 5 minutes for this to set before setting with a powder or applying other products to the face to allow it to set into the skin. As the day goes on and the more the foundation has time to set, it looks better. It literally looks better the longer you have it on, as crazy as that may seem. When I go to take this off at night, I find myself being hesitant to wash my face because it just looks that damn good. With that being said, I'm not sure if it would last 24 hours because I'm not crazy enough to wear it for that long, but I'm gonna take a shot in the dark and say it probably would last almost that. I've worn it at most for 12 hours and had no problems with fading.
The coverage is definitely medium, but can be built up for more coverage. (Keep reading to see a detailed description of how I apply this.) Also, how you apply this depends on the amount of coverage you will have as well. If you use your fingers, it will given you a lighter application. A brush, however, will pack on more product.
One of my favorite things about this foundation is how well it controls oil. I rarely have to blot when I wear this. Maybe once a day, if that. I LOVE that.
As far as shades goes, like I mentioned before, it was pretty hard to find my shade. If you know the shade you are in Revlon Colorstay Liquid Foundation, it should be exactly the same within this foundation. Revlon Colorstay was my go-to foundation before I discovered my Boots No. 7 foundation, but I couldn't remember my shade. I was around NC 20 when I first purchased this foundation and I picked the shade Sand Beige. It was a good match, but lacked the yellow pigment I needed for it to be a complete match to my skin tone. I'm now on my second tube and since I have been self tanning, I needed a darker shade. I'm a NC 30 now and wanted to get the shade Warm Golden, which I'm pretty sure is my accurate color match, but they didn't have that shade when I purchased it again, so I went with Medium Beige, which is exactly the same as Sand Beige, so again, really hard to pick a shade. Next time, I will definitely be going for Warm Golden.
If you're wondering how this compares to the Boots No. 7 Intelligent Balance Mousse Foundation, it has a more dewy finish, but it has better staying power and way better oil control. It also does not transfer like the Boots foundation does. It feels thicker as well. I love both for different reasons, but lately I've gravitated more towards the Revlon one!

Depending on where you purchase this foundation, it ranges from $10-14. I found this for $10.99 at Walmart and $12.99 at Target. Walmart does not carry the shade Warm Golden from what I have seen, so that's something to keep in mind. Always be sure to check for coupons before purchasing this foundation! Revlon almost always has a couple coupons in rotation. The first time I purchased this, I got $5 off because of coupons!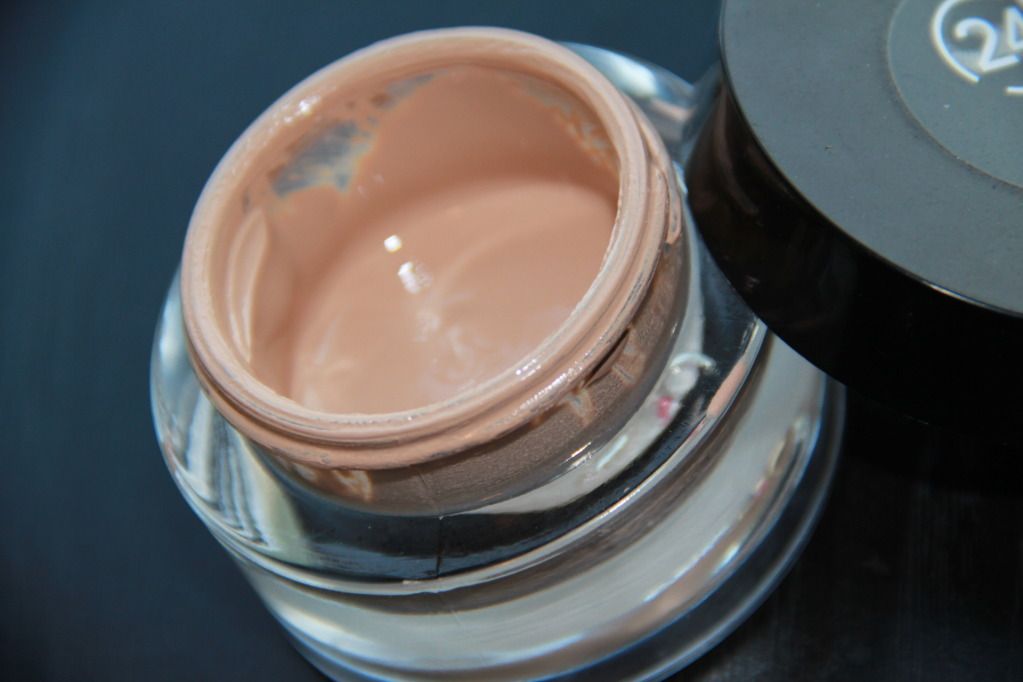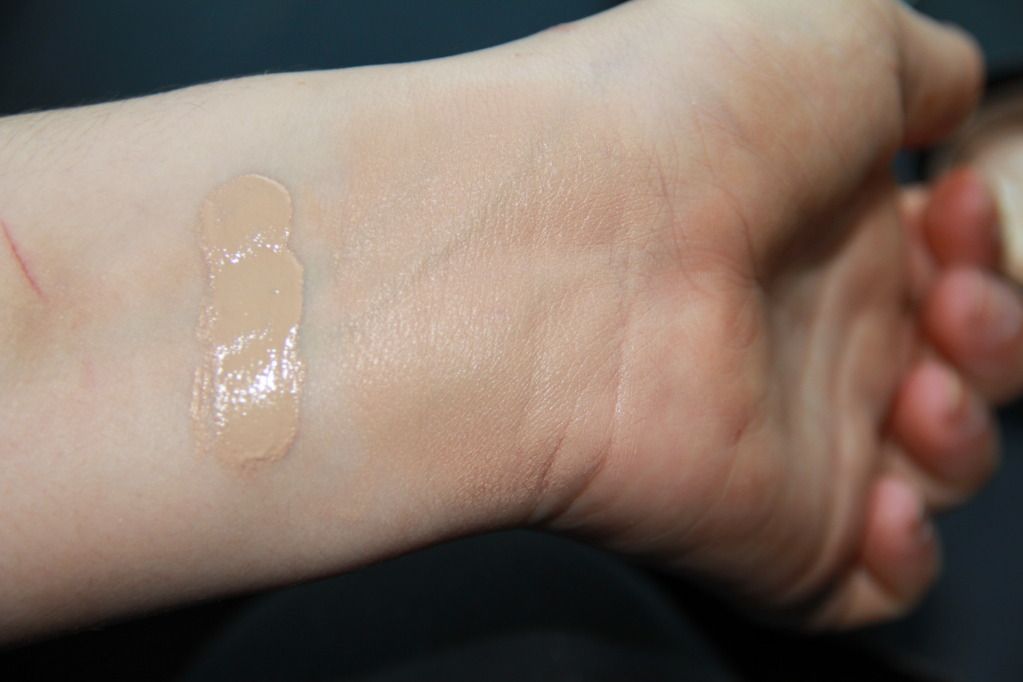 (left to right) Sand Beige, Sand Beige blended out
HOW I APPLY REVLON COLORSTAY WHIPPED CREME MAKEUP:
As I stated before, I really had to work with this foundation to figure out the best way to wear it. I've also noticed that a lot of people had the same problems as well, so I thought I'd share how I apply it to achieve a flawless, matte finish.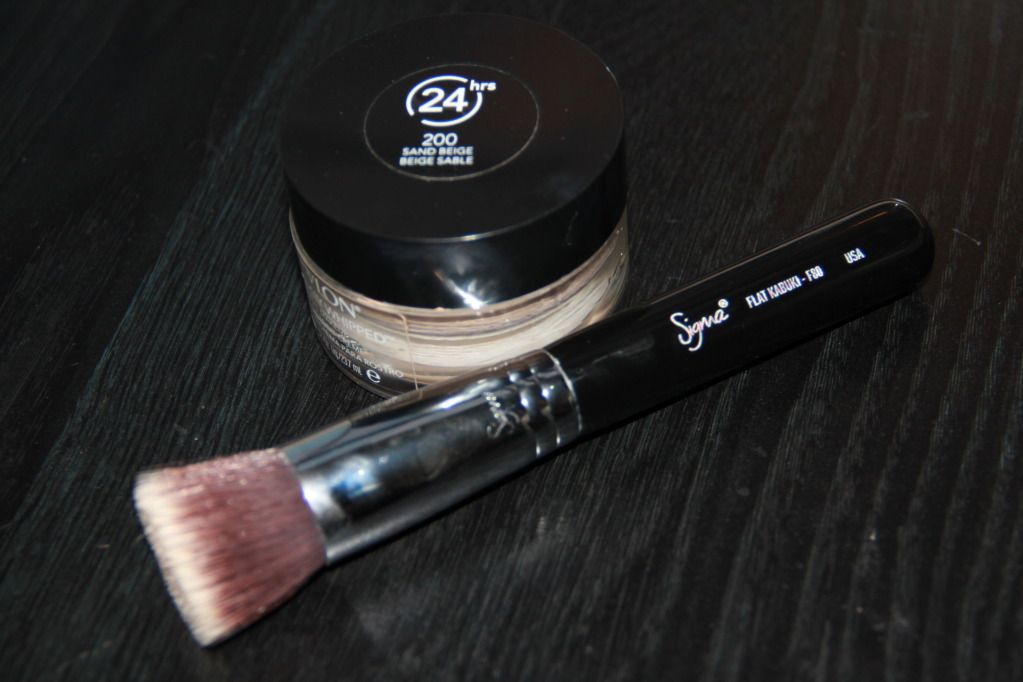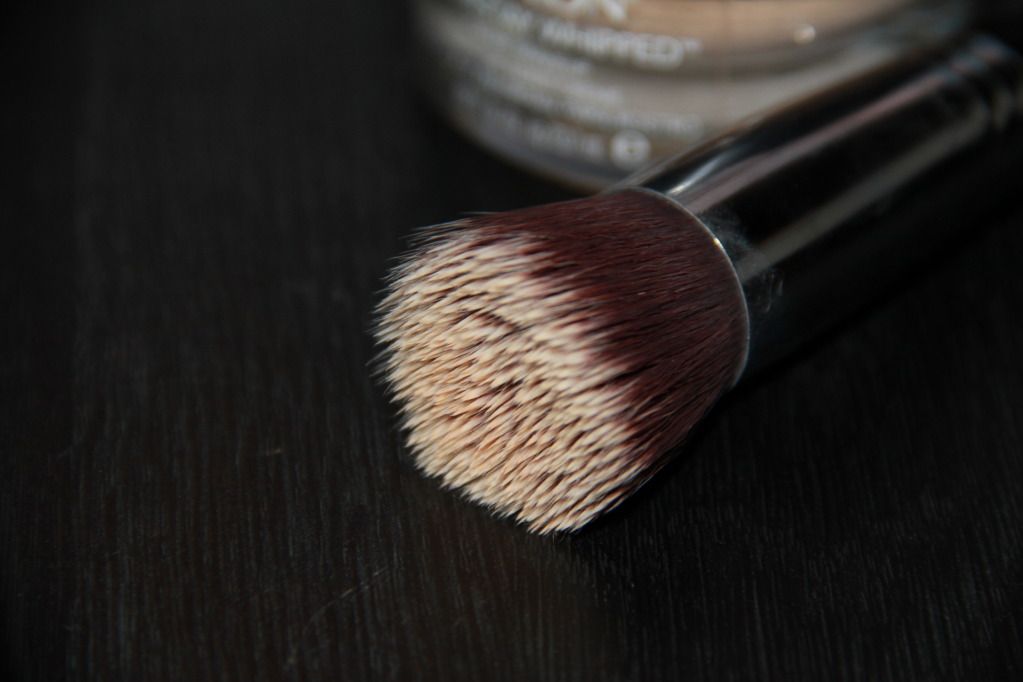 1.
Using my
Sigma Flat Top Kabuki
(F80) i dip the brush into the foundation and then I stipple the product around my face until it's evenly distributed.
2.
I start at one area of my face at a time and blend using circular motions.
3.
After I apply that first layer, my skin tone is even and all that is left to be covered is acne/blemishes. If you need more skin tone coverage, apply a second layer. Since I don't, I take my concealer and apply that where ever I have the problem areas (I don't blend it out yet). Then I take my Sigma Flat Top Kabuki again and pounce it up and down on the areas where I applied concealer. This blends it into the skin without wiping the product away as swiping the brush would. After that, I repeat this, but instead of using concealer, I take apply a tiny bit of the foundation onto my problem areas the same way. (I do this so that you can't see the shade difference between the concealer and foundation, since I did pick up a color that did not match me.) I apply concealer under my eyes as well at this point.
4.
I let the foundation settle into my skin for about 5 minutes. During this time, I'll usually do my eye makeup or start doing my hair. After that, I take my powder of choice. I found that the Maybelline Instant Age Rewind Powder went amazingly with this foundation. I use an ElF Flat Top Powder Brush and use patting motions to apply.

The
Revlon Colorstay Whipped Creme Makeup
has become one of my favorite foundations. I absolutely love the way it looks on my skin, how it wears, and how well it controls my oil. It has a nice flawless, airbrushed finish and gives great coverage. If you're more of a tinted moisturizer, light foundation type of person, this foundation may not suit you. It's better for people who prefer a bit more coverage. This can work for all skin types, because while it does have great moisturization and have a dewy finish, when set with a powder, it has a great matte finish and stays matte throughout the day (I wore this on some pretty hot days too!). It's a great drugstore foundation and it's worth a try. Just remember, it is a bit troubling to work with at first. Try it out different ways and figure out what works best for you!
Have you tried the Revlon Colorstay Whipped Creme Makeup? What did you think of it?