Hey everyone! I hope you're all doing well. I'm here today to show you all my favorite beauty products for the month of August! Let me just start off by saying, I'm so glad that this month is over. It was a super stressful month because I discovered a college near me that had the exact major/program I want to get into so I decided last minute to transfer. But the reason I'm most excited, is because that means FALL is right around the corner, and I'm obsessed with Fall :)
I have quite a bit of products to share with you all this month. As you know, I don't post these "Favorites" every month, since a lot of the time, I stick with the same products. So I usually just do them whenever I have different products in my beauty rotation!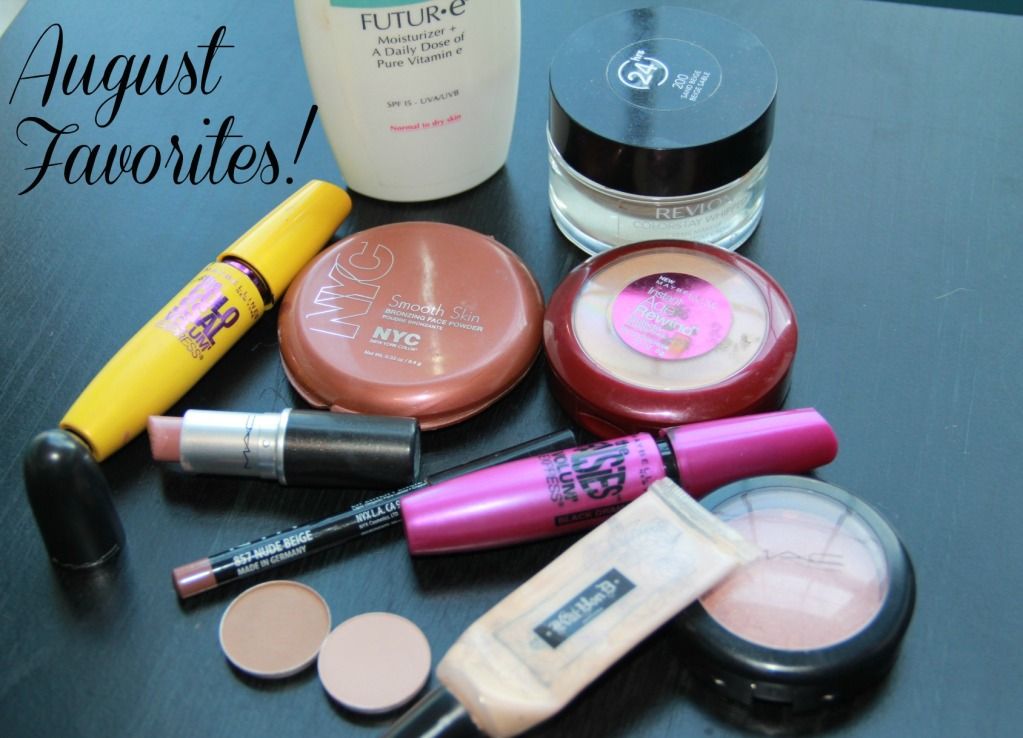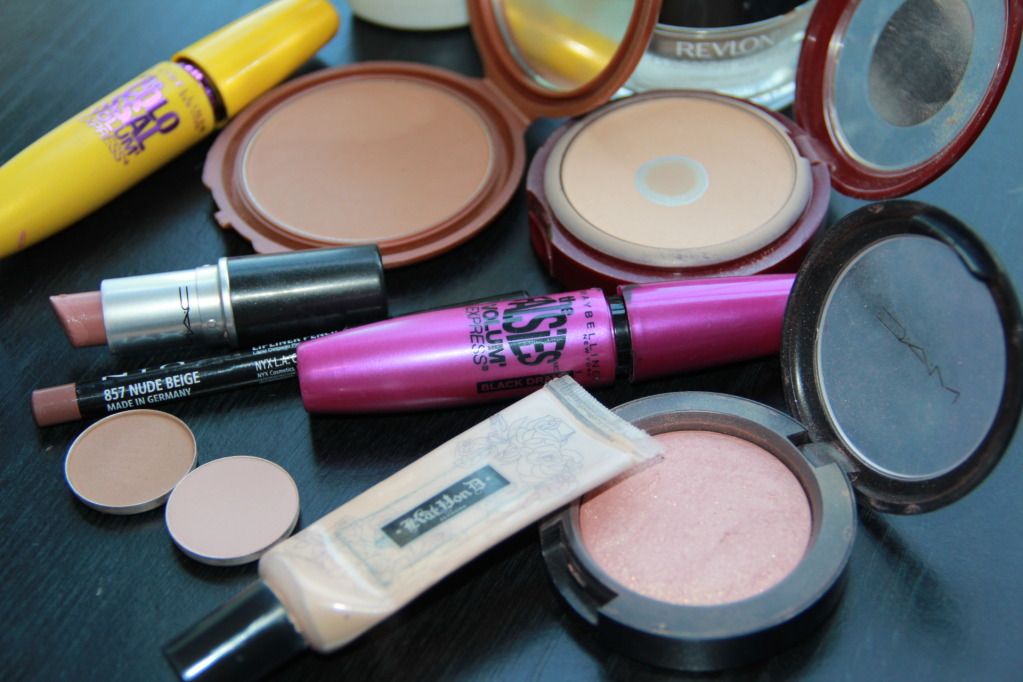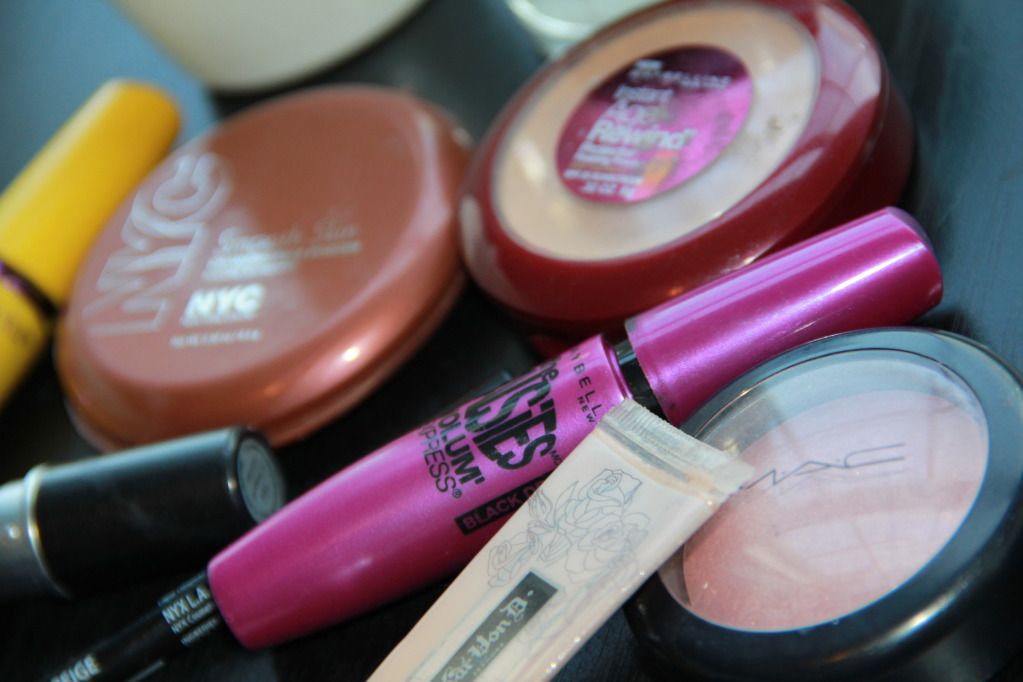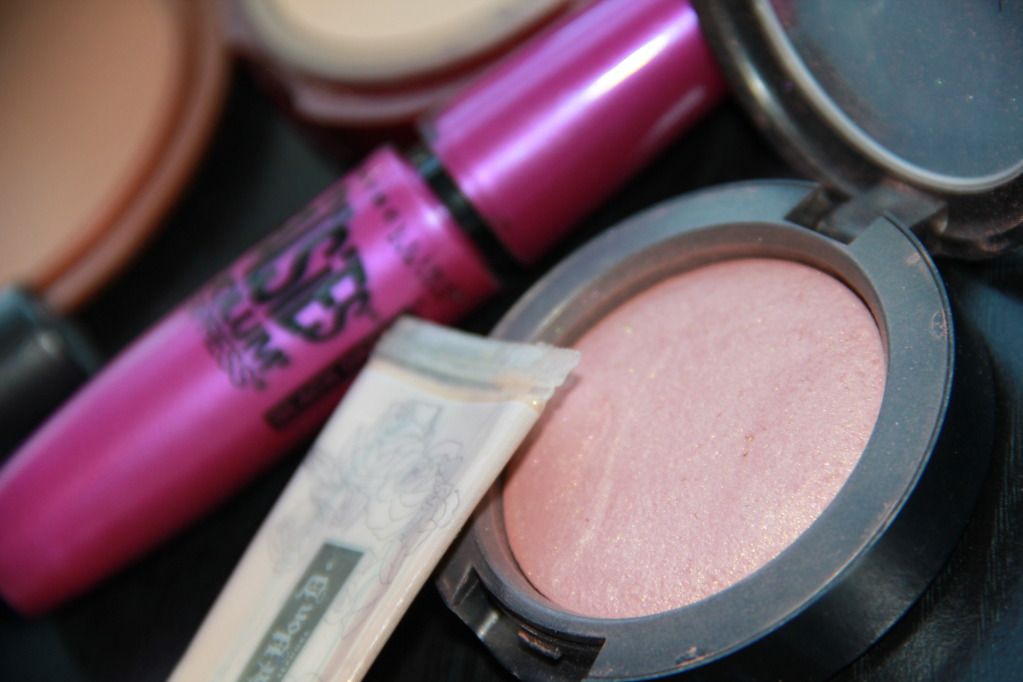 Maybelline The Falsies Black Drama
: I was really late on the bandwagon with this mascara. I picked it up on a whim and I'm glad I did. I love it. However, I hated it at first. The formula was so wet, it did nothing at all for my lashes. I let it sit for about a week and left it open for a couple minutes a couple times to allow the air to thicken up the product. Now I absolutely love it. I always layer my mascaras and this one is the last one I use, because it thickens my lashes. It can clump and give you spidery lashes if you don't use a separating mascara before it it, so watch out for that.
Kat Von D Tattoo Concealer in Light
: This product is a longtime favorite of mine. I bought this SO long ago, but with this concealer, it's so pigmented that a little bit goes a LONG way and the tube ends up lasting you a really long time. In fact, they've even changed the packaging since I bought this. I will purchase this again and again. I love it so much. It covers so well, while being very light on the skin. I use it under my eyes and I don't find that it creases or looks cakey ever. I'm dying to try Kat Von D's new foundation as well.
MAC Mineralized Blush in Warm Soul
: I'm pretty sure this was in my last favorites post as well, but what can I say? I absolutely love it. It's the perfect summer blush. It gives the most beautiful peachy, bronzy glow and it looks TO DIE FOR with a tan (but any skin tone can pull it off.) If you don't own this blush, you need it. It's one of those must have MAC products!
MAC Lipstick in Blankety
: This is one of my favorite nude lipsticks. Well, it's more of a pinky nude, but it's one of those nudes that looks great on any skin tone because it's not super light. I've been reaching for this one a lot because it goes with anything, it's very flattering, and mostly because it's SUPER creamy and moisturizing. My lips have been so dry lately and this lipstick is like a tube of butter running across your lips. This lipstick look would great on ANY skin tone. I use this when I'm super pale and I know people who have dark skin who love this as well.
NYX Lipliner in Nude Beige
: This is one of my go-to lipliners for nude lipsticks. It's literally the same shade as MAC Honeylove lipstick, which is one of my favorites. If you have the ELF Conditioning lip balm, it's also practically the same shade as that as well. I use this with an array of nudes, though. Whenever I'm wearing a nude lip, I'm wearing this as well.
NYC Smooth Skin Bronzer in Sunny
: This past month, I was too busy to keep up with tanning and my HG MAC Blunt was getting too muddy looking on my pale skin, so I tried this since it's significantly lighter. I love this. It gives a very natural contour, which is what I use it for and it doesn't run orange at all. I also like that you can build up the color for more intensity, which I was skeptical about because it is so light.
Maybelline Colossal Volum' Express Mascara
: I've also been loving this mascara this month. It is the second mascara (out of 3, not including a lash primer) that I use in my mascara routine. I love it because it does a great job at lengthening and separating. It never gets clumpy either.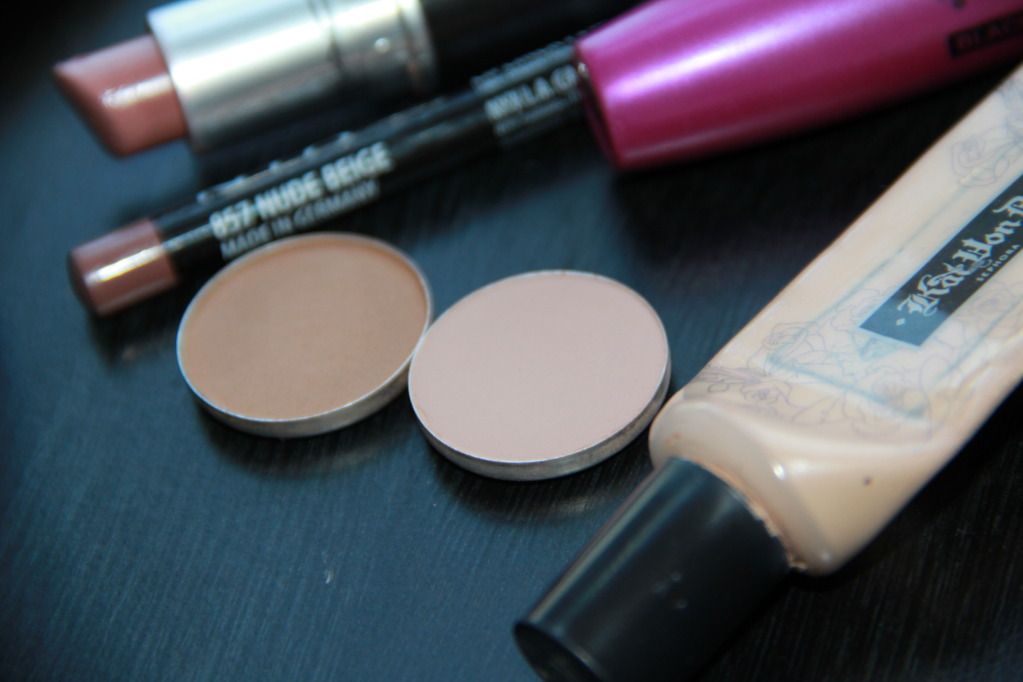 MAC Eyeshadow in Kid
: I love using this as a transition color or just a no brain-er color to swipe in the crease when I'm in a rush. It's more a neutral light brown and the texture of it is sooo incredibly soft. It's the creamiest MAC shadow I own.
MAC Eyeshadow in Cork
: I've been using this shadow in conjunction with Kid for a natural, everyday look. After I apply Kid with a fluffy crease brush, I pop this in the crease as well with a tapered blending brush. This is just a nice, midtone brown. I normally would use Wedge, but this is slightly darker, which I like.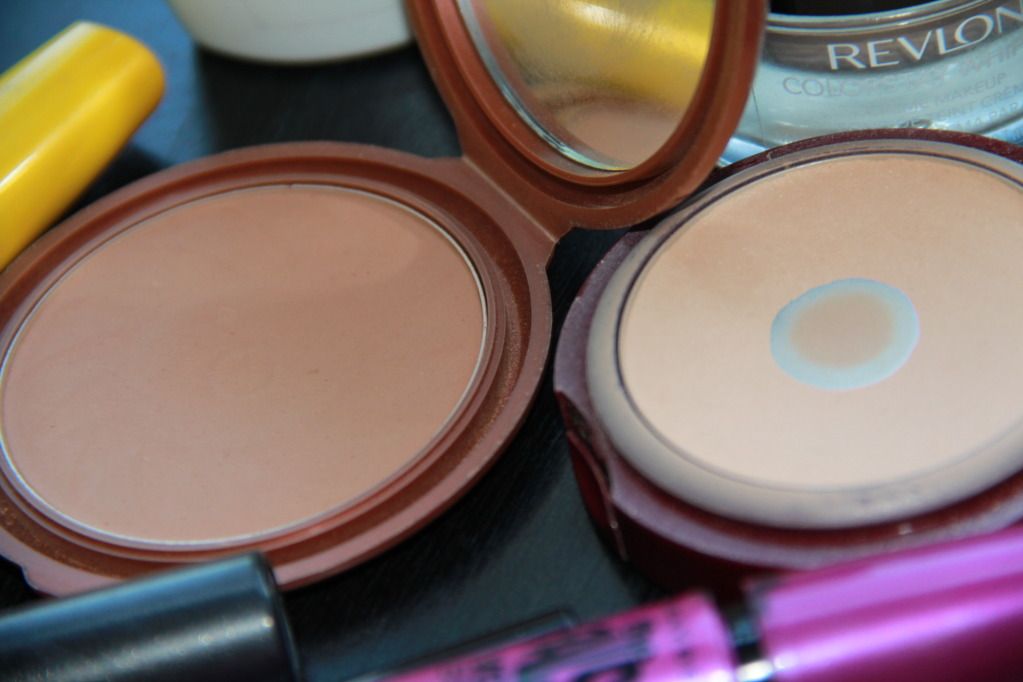 Maybelline Age Rewind Powder
: I have finally found my HG drugstore powder after about a year of searching for a cheaper equivalent to my beloved MAC Mineralized Skinfinish Natural. This provides the same kind of finish of looking natural, but still giving my face a flawless appearance while keeping my oil at bay. It has a slight shimmer in it, but it's not noticeable on the face and considering that element, I'm suprised at how good it is at oil control. I also love this because I was searching for a powder that went well with the Revlon Whipped Cream foundation because I was having trouble making it work for me and this made me fall in love with that foundation. The worst part of it all, is that I'm pretty sure this is being discontinued :(
Revlon Whipped Cream Foundation in Sand Beige
: I won't say much about this because I have a review of this foundation coming soon, but I will say that I had the hardest time getting this product to work. After experimenting with it and finding the best way to apply it/what products to use with it, I am absolutely in love with it. It gives the most amazing finish to the skin!
Loreal Future-E Moisturizer + a Daily Dose of Pure Vitamin E
: I'm pretty picky with moisturizers because I want them to provide adequete moisture, but I also want it not be light enough to not contribute to the amount of oil I get during the day and this really hit the nail on the head. I love this stuff. I can't tell what it is about it, but I feel like it's improved the overall appearance of my skin somehow, which I think may be due to the pure vitamin E as well as other beneficial ingredients. I haven't heard anyone talk about this before, but I definitely think it's a great moisturizer. My boyfriend has dryer skin and he loves this as well, so it's universal as well. My only complain is that my hands feel really sticky after applying.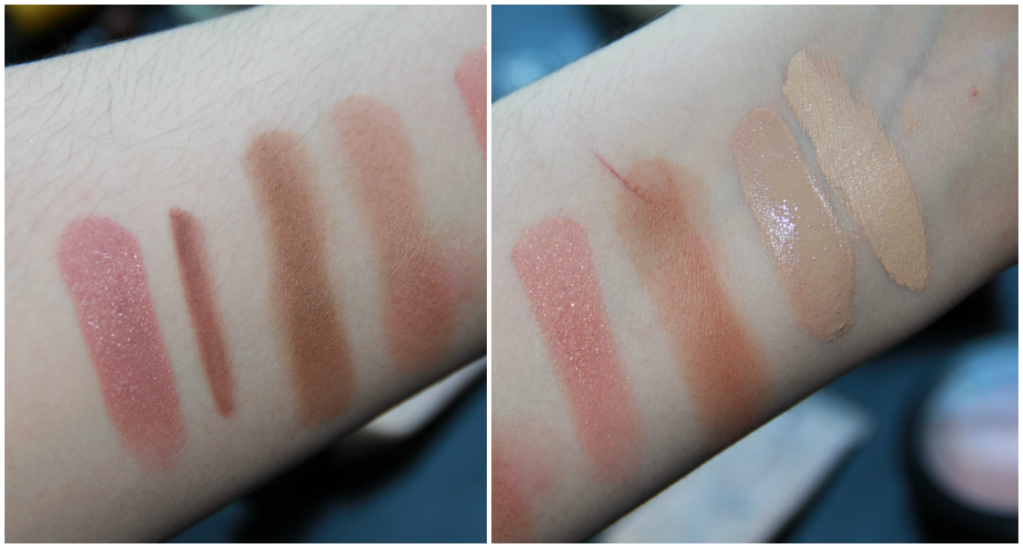 (left to right) MAC Blankety, NYX Nude Beige, MAC Cork, MAC Kid, MAC Warm Soul, NYC Sunny, Revlon Sand Beige, Kat Von D Light
I hope you all enjoyed this and thanks for stopping by. Let me know what you've been loving this past month and you made a favorites post/video yourself for the month of August, feel free to leave a link below!